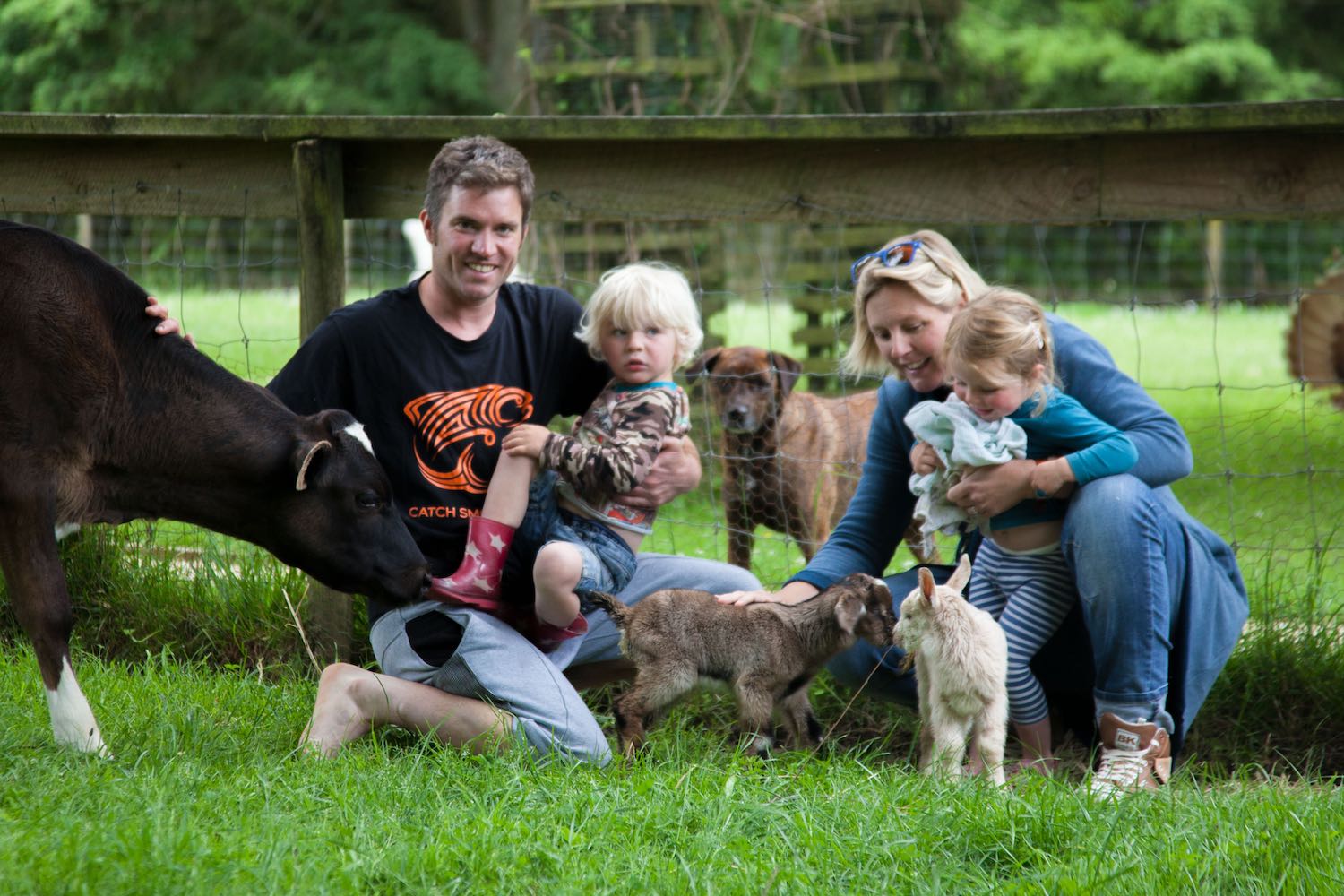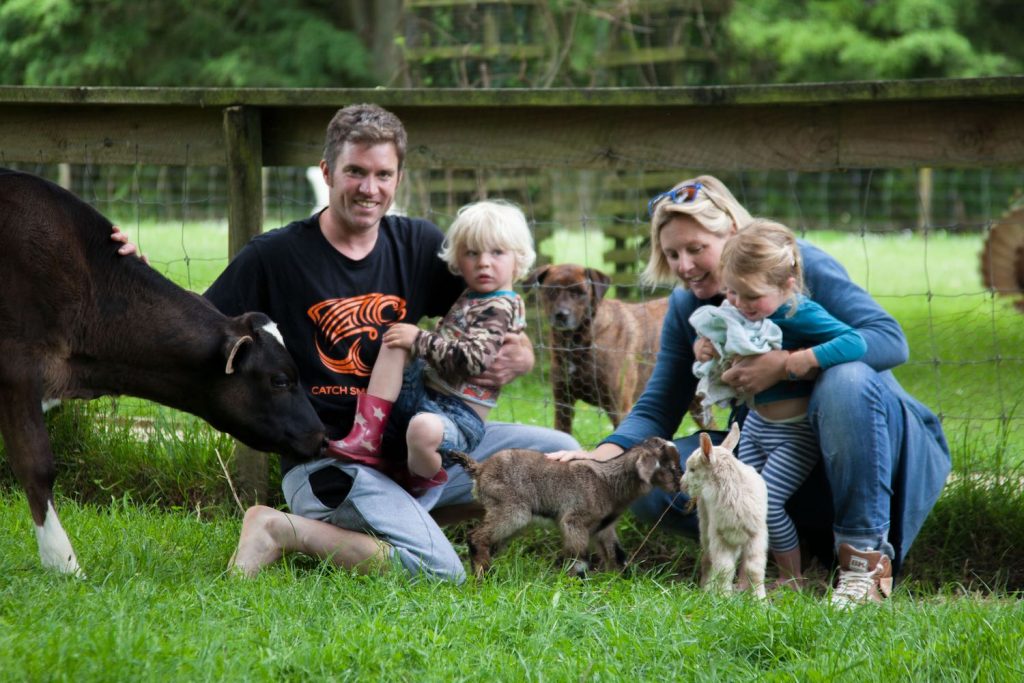 Dan and Josine, the new managers of Anatoki salmon, with their children (Photo: Jay Horton)
By Jo Richards
A few minutes' drive from Takaka, on the banks of the Anatoki River, a thriving family business has hit on a winning formula that combines fishing, food and fun for all ages.
Anatoki Salmon, already a well-established tourism hotspot, is an even hotter ticket following the addition of the adjoining Anatoki Eels family park. With the two attractions now amalgamated, long-time owners Gerda and Jan Dissel are taking a back seat while they let daughter Josine and partner Dan van der Eijk do the driving. "The parents will still be involved but they want some peace and quiet," says Dan.
The recent acquisition has definitely upped the fun and food stakes. As well as casting for salmon by the lake, visitors can pet a variety of small animals, encounter wild eels and create their own lunch in the park's café.
Dan says the highly-honed fishing experience is accessible to everyone. "You don't need a licence, you don't need experience, you can be any age, we're open all year round and you don't need to book."
Visitors are guaranteed to bag a fish and, soon after landing their catch, they can taste the fruits of their leisure in the Salmon Café. "They catch it and within an hour they can have it smoked and then eat it for lunch. Or they can take it away."
The Chinook salmon waiting to be caught are recent incomers compared with the next-door neighbours – long-finned native eels that have called this stretch of the Anatoki River home longer than any human settlers. Since Maggi McCallum first discovered these wild creatures in the early 1900s, visitors have been drawn by the prospect of hand-feeding them.
The newly expanded attraction has been designed to be more than the sum of its parts, meaning visitors can happily spend an entire day on-site. Dan thinks it's an appealing prospect for Top of the South families. "It makes the trip over the hill worthwhile, particularly when entry to the park is free."
Guests aren't limited to a single day, though. "We have a freedom-camping area for self-contained vehicles and people can stay up to two nights."
For those making a full day of it, Josine recommends heading to the Pancake Café first, where bagels, grilled sandwiches and, of course, pancakes feature on the menu. "It's the ideal place to have breakfast. You can build your own sweet or savoury pancake. And yes, you can include salmon."
She says that after breakfast and games on the shady and child-friendly paddock, visitors could take the short stroll to the lake 'to catch a salmon and have lunch'.
Dan and Josine exercise their responsibilities to the animals and their environment by protecting water quality, ensuring high standards of animal welfare and taking steps to compost, re-use or recycle materials. And they've got a Qualmark Enviro Silver Award to show for their efforts.
It's another reason to spend more time in the family park, says Dan. "Come and make a day at Anatoki."
Contact