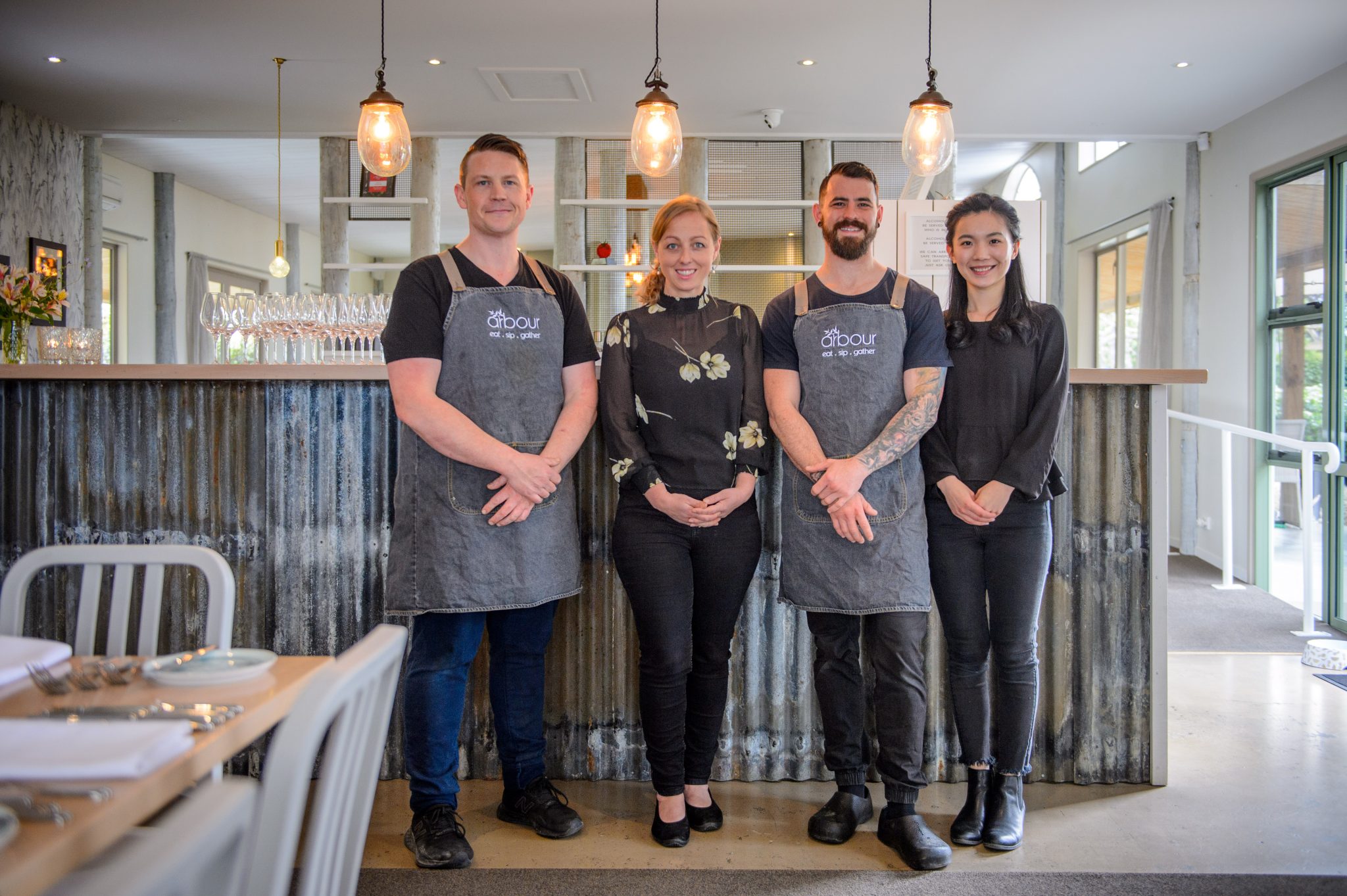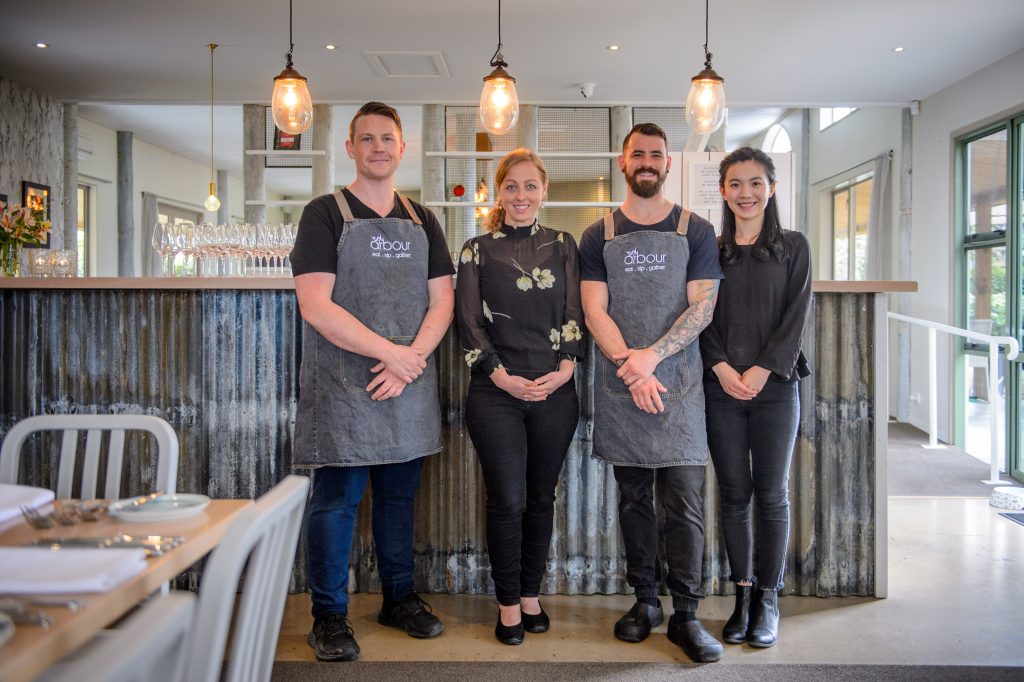 36 Godfrey Rd, Fairhall, Blenheim
03 572 7989

 

|

 

www.arbour.co.nz
AWARDS:
2020 – Best Fine Dining Marlborough
2020 – People's Choice Marlborough
Co-owners and best mates Bradley Hornby and Liz Buttimore set up Arbour in 2015 with the belief that Marlborough is home to some of the world's best wine and food producers. They love the collaborative relationship between local producers, peers and guests that has created a vibrant, regional food scene.
"Marlborough produce is something incredibly special. We have so many products here that give us a truly regional flavour. A unique regional identity is something to be celebrated," says Bradley.
This year brought a new set of challenges seeing them put the project management side of their experience to use. They spend a lot of time serving on Covid-19 recovery groups and supporting those in the community that need it.
Liz and Bradley have a small, but strong team; wine lover Astrid Cheung who has been with Arbour for five years and sous chef Tim Chittenden who joined them over a year ago, with a group of long-standing, skilled casuals and part-timers.
"We'd like to thank our loyal team past and present, our partners who both provide support to our business, our guests, peers and the talented producers who create the inspiration for our offering," says Liz.