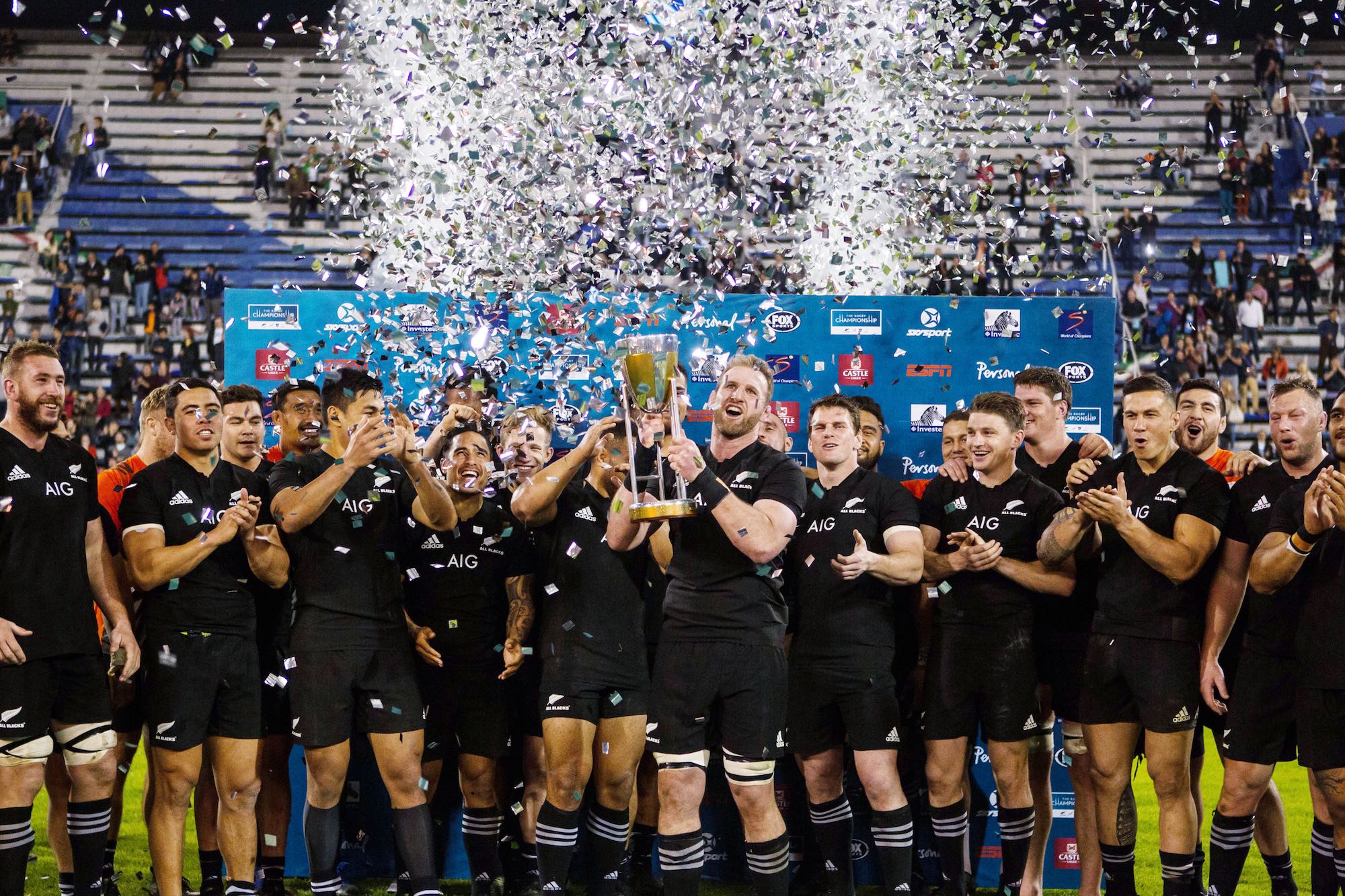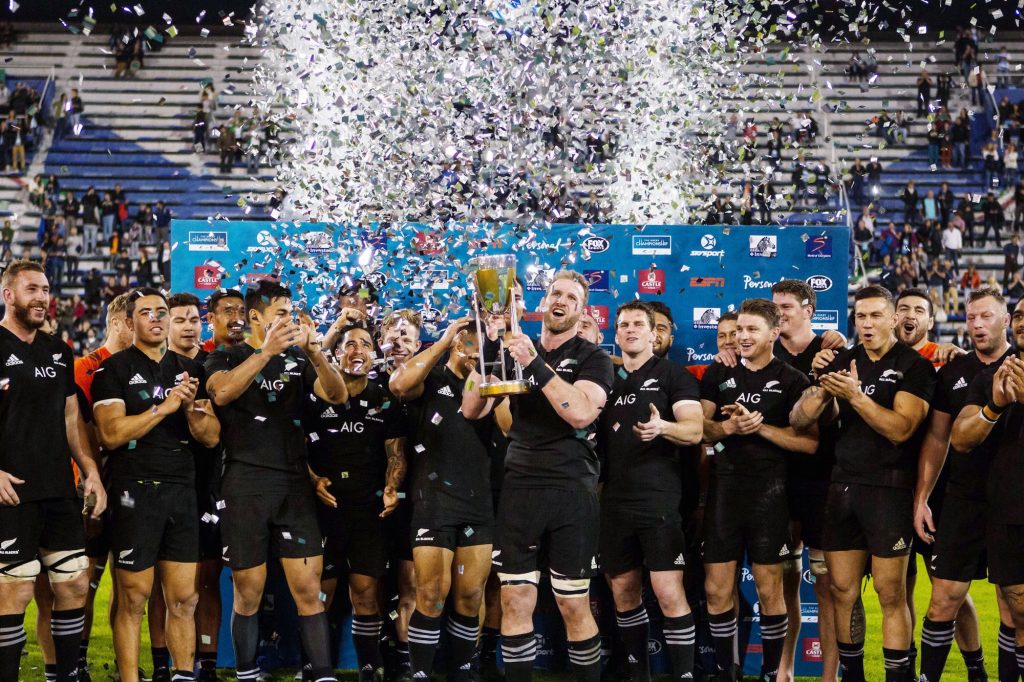 By Geoff Moffett
Nelson will be bowled over by the scale of the All Blacks v Argentina event, Geoff Moffett reports.
The power of the All Blacks machine – off-field rather than on – will come as a revelation to Nelson when the  circus comes to town. The sheer logistics and organisation around a week in the life of All Blacks Inc is bound to surprise many as the coup in attracting the first ABs test match to Nelson shows its impact.
Trafalgar Park has morphed into an all-seat stadium unlike any seen before in the city. Behind the scenes,  a massive investment in time and resources will prepare the city for the eyes of the world and the tourist influx when the All Blacks play Argentina in the Investec Rugby Championship on Saturday, September 8.
For a week the region will be painted black and Tasman Rugby Union chief executive Tony Lewis says we'll not have seen the like of it before. Hosting three Rugby World Cup games in 2011 was big, but nothing like this. 
"It's a completely different beast," says Tony. "It's not Australia v Russia, it's the All Blacks." He and others believe having rugby idols in the region for a week – arriving the Sunday before the game – will inspire a new generation of fans.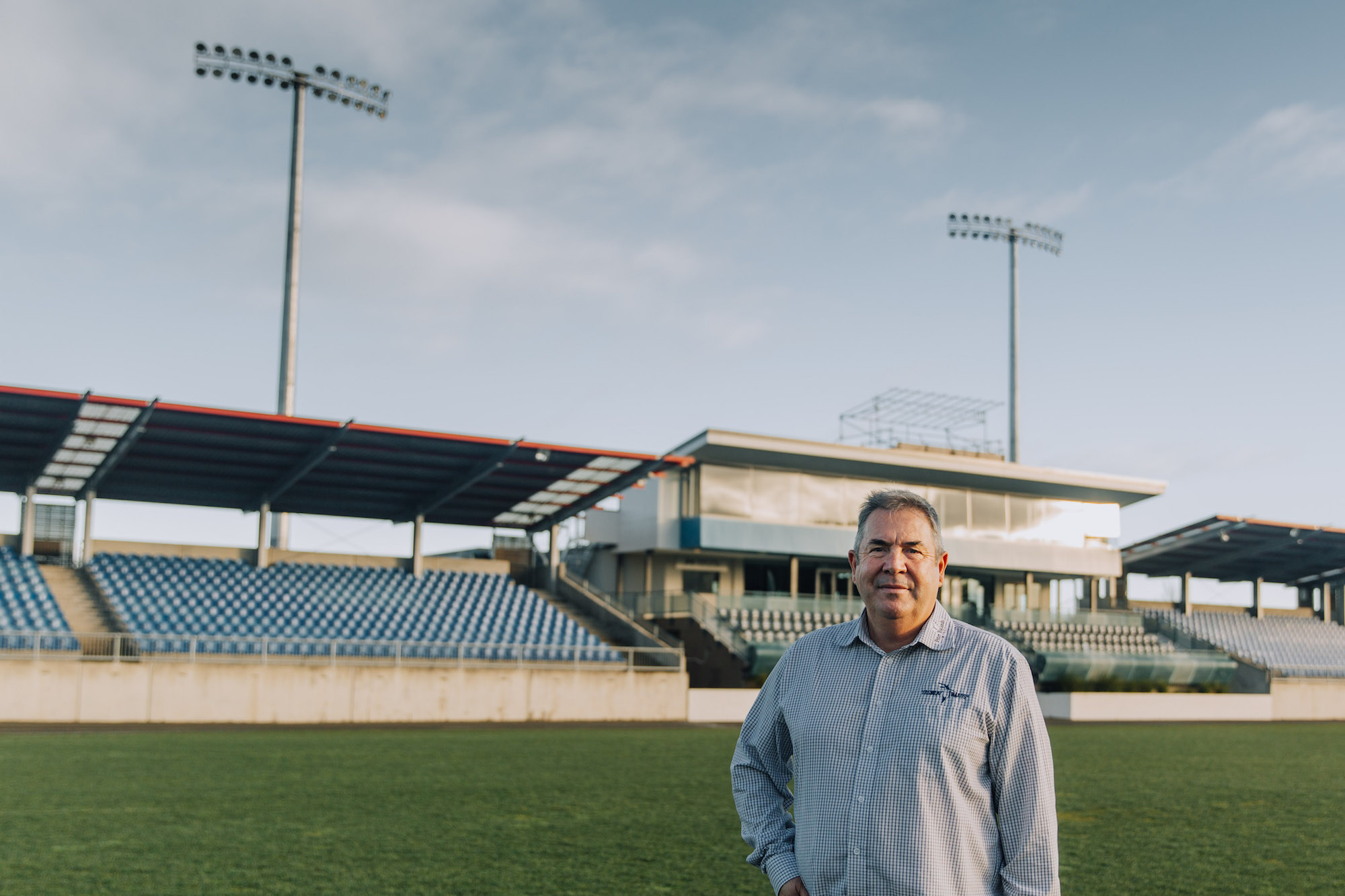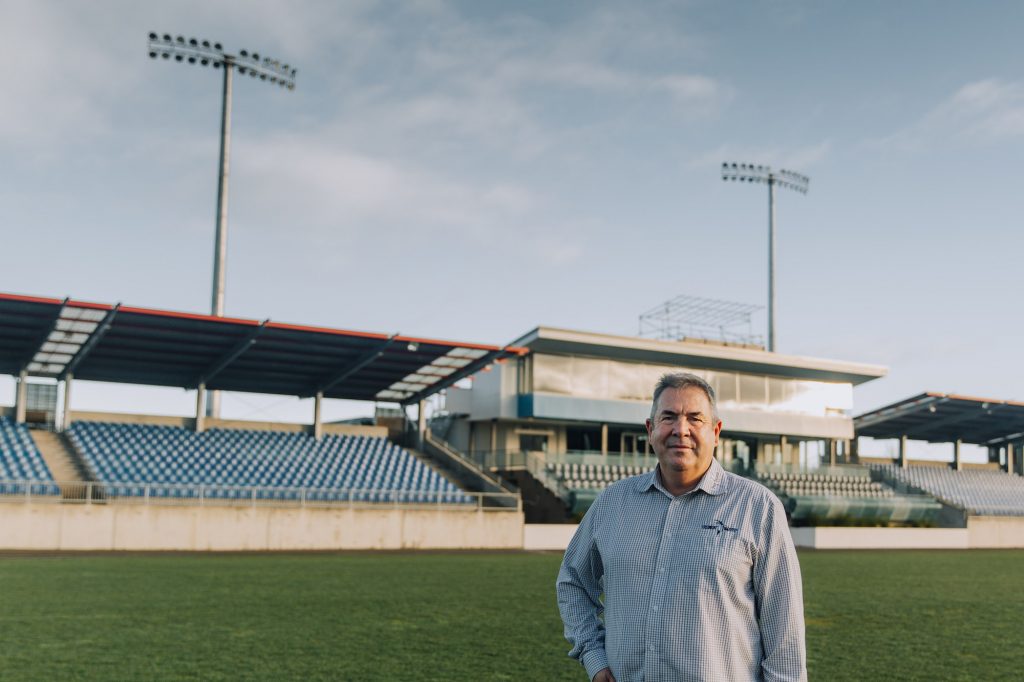 A consortium of the Tasman Rugby Union, Nelson City Council and Nelson Regional Development Agency convinced the NZRU to bring the All Blacks to Nelson, giving the city a chance to prove it is worthy of being New Zealand's eighth test rugby venue.
It sold its case well, on the back of the '1870 birthplace of NZ rugby' pitch and the success of World Cup and Super Rugby games here, as well as the 2015 Cricket World Cup and other international cricket. The deal was sealed by guaranteeing the NZRU $1.2 million for the match, no matter how many tickets were sold. 
Nelson City Council committed $300,000, leaving the rest of the underwriting to former Tasman Rugby Union president and prominent car dealer Shane Drummond and business consortium mates Mike Fraser and Paul Jensen. Cash would only change hands if the match was a flop – and that was never going to happen. "If we'd only sold a few tickets, that would leave 'Drummy' needing to sell a lot of cars," laughs Tony Lewis.
The business consortium has been able to sleep easy with a full house all but assured soon after tickets went on sale to the public in June. More than half the stadium tickets sold quickly on a package deal of the test plus season tickets to Mako games.
Seating capacity explodes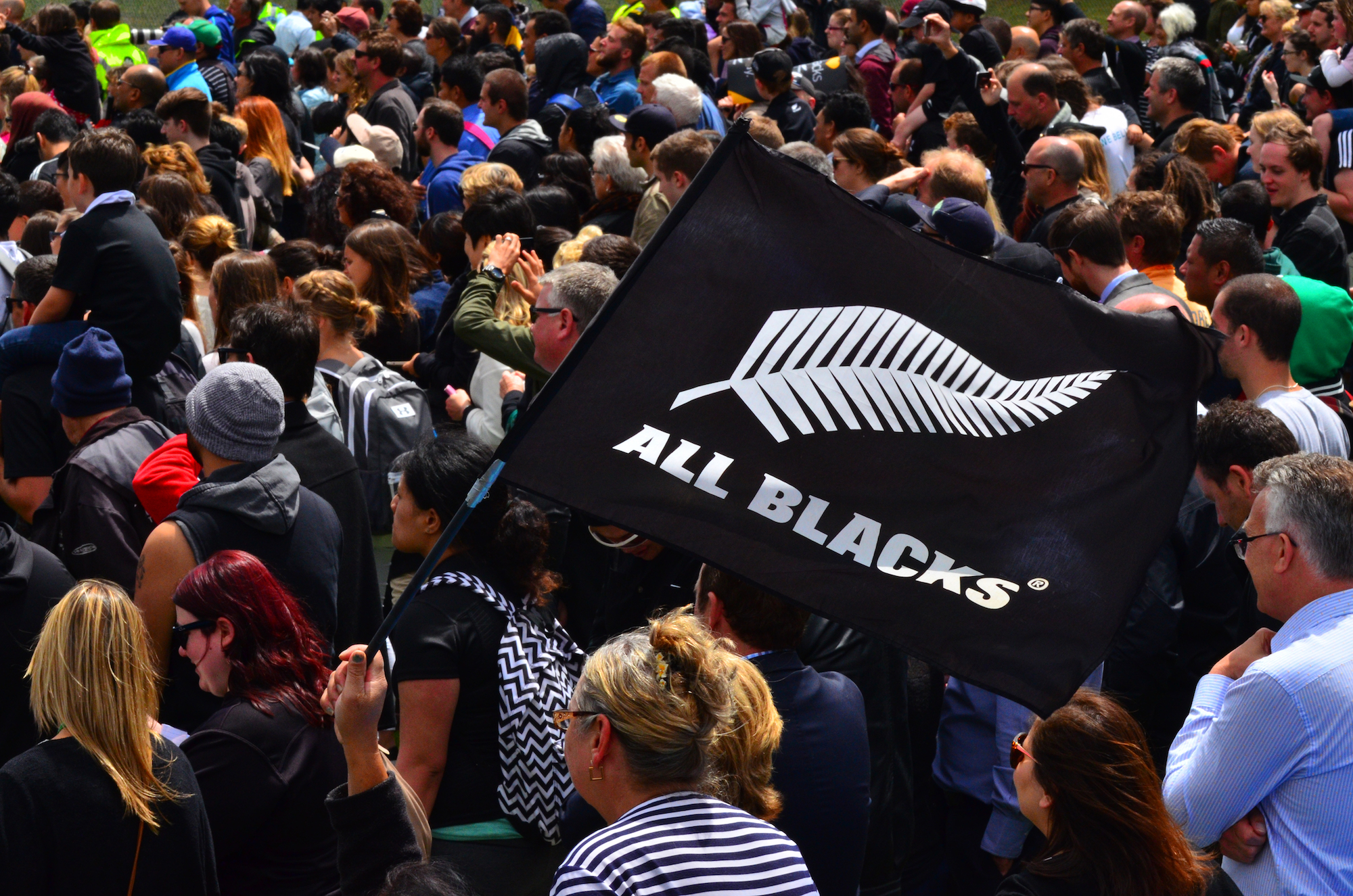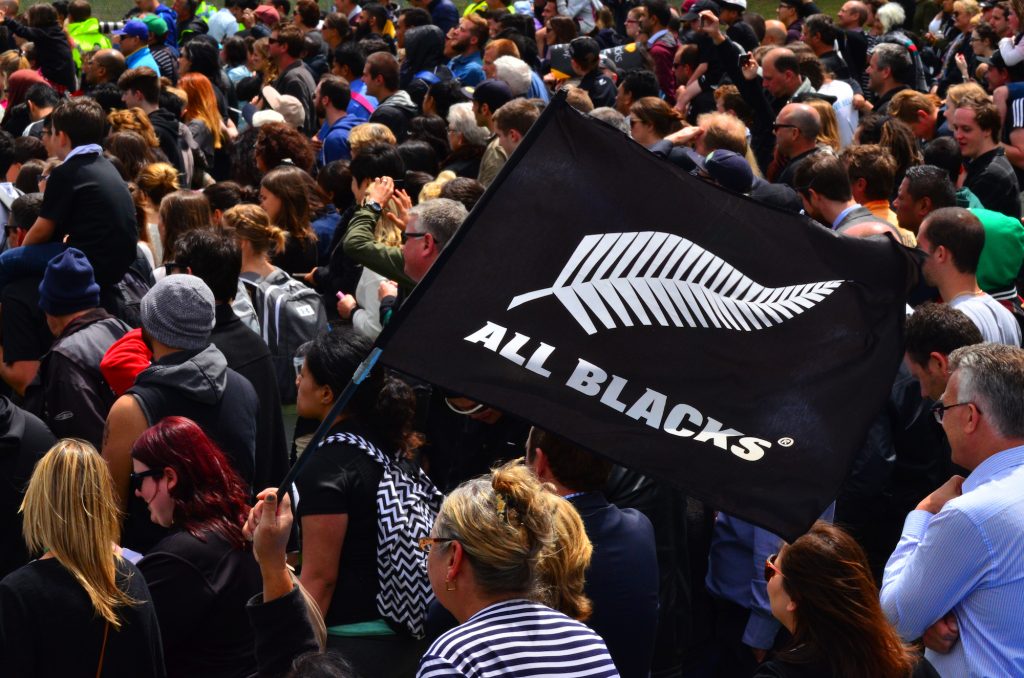 In less than four weeks of building work, Trafalgar Park has been transformed for the occasion, with temporary stands providing nearly 22,000 seats – compared with 7000 normally. "It'll be a close, intense atmosphere with everyone seated close to the action," says Tony. 
The requirements for an All Black test are demanding, including a 'clean' stadium minus advertising, and thorough organisation ranging from food and beverage catering to security. "We're used to having 20 security guards for a Mako game," says Tony, "but it's 200 for this game and with only 32 guards available in the Top of the South, we're having to bus or fly in extras at our cost." 
Traffic management is another of the many issues, and the TRU will have to look after sponsors and VIPs. The thousands of new seats will need numbering and their aisles painted for identification. Nelson will also see a record influx of media. The TRU is building a media room to cater for about 62 journalists at Trafalgar Park. 
Then there's transport to sort out. The All Blacks will arrive with about 220 pieces of training luggage – never mind the players' personal stuff. Tony Lewis says TRU staff have been working overtime to prepare for the test, ticking off a considerable list to satisfy the NZRU that a top-class venue awaits. 
Others around the region are also working hard to make the most of the event. The Regional Development Agency and City Council are working with local businesses to show off the city and region, plus entertain visitors. A 'fan trail' down Trafalgar St will feature food and beverage stalls, plus bands playing. The Development Agency says match-day will be alive with activity in the city, from 1-6pm. Entertainment includes a dedicated kids' zone, and bars will screen the game for those who haven't got a ticket. 
The occasion is also about marking Nelson as home to the first game of rugby – at the Botanical Reserve on May 14, 1870 when Nelson Rugby Club (formed as NZ's first club in May 1868 as the Nelson Football Club) played Nelson College, with 18 players a side. The club won 2-0.
Influx of fans
An estimated 8000 fans from outside the region are expected to flood into town for the test, some of whom will extend their stay, spending their hard-earned cash – up to $9 million according to some guestimates. An All Blacks spokesman says that while details aren't final, the players will spend time in the community "with their fans".
Development Agency CEO Mark Rawson says the test week is a rare chance for the region to show its wares to the world and, longer-term, promote itself as a place to live. "With technology, more people are able to work from anywhere. Lifestyle considerations are a big part of that decision, so showing our region as a place which hosts major events can only boost our appeal."
He says South America is a growing tourism market for New Zealand and having Argentina here is big for media exposure. The All Blacks week will also inspire young people who'll have a chance to get close to their idols. The ABs are expected to visit schools or communities.
For adults, there's the chance to see and hear All Blacks coach Steve Hansen, who is expected to have a couple of speaking engagements. Selector Grant Fox will also be involved, speaking and playing golf at the Nelson Golf Club, for example.
There'll be anxious moments for the Tasman Rugby Union, hoping there are no last-minute snags. Organisers will get a chance to test systems two weeks before when the Mako women's team plays Southland at the stadium. The Mako will also play in the 20,000+seat stadium the week after the All Blacks, against Taranaki.
Tony Lewis says the collective energy and will of the TRU, the council and Development Agency has shown how to put together a winning case for Nelson to stand with the bigger cities in gaining events. The region has already proved its ability to organise and present world-class sport, with both the cricket and rugby World Cups coming to Nelson. 
"We worked very hard around the NZRU table and were able to put a compelling case with guaranteed income and the idea of bringing the All Blacks to the regions. But they would not have given us the game if our figure was, say, $800k."
SIDEBAR
Push for covered stadium
Should Nelson have a covered stadium for sports and other entertainment? Tony Lewis thinks so. Getting the All Blacks test here should set a precedent for more big events, he says, but we need a proper stadium with a roof to compete with other cities.
Trafalgar Park isn't up to the job of attracting big-name shows. With only 7000 permanent seats (less than half of them covered), organisers of big acts are wary. 
Tony says the All Blacks test should be just the start of more large-scale events for the city. "I hope at the end of this match we've done such a great job that on Monday morning we turn and say, 'What's the next event', now that we've produced a model that shows how it can be done."
But there needs to be a 'boots-and-all' attitude to make it happen. "Both councils should build a proper stadium that can host opera, concerts, sports. We're the size of Dunedin and we've got Trafalgar Park with a few thousand permanent seats.
"I'm not a rugby boofhead. I like going to the theatre, opera or musicals and I think this region needs a venue that can attract those events.
"In a perfect world a 10,000-seat covered stadium would be brilliant. If you say that's $100 million, that's cheap per capita. We've got one of the greatest places in the world but we need to start investing in it. A stadium is part of that."
Mark Rawson, from the Nelson Regional Development Agency, isn't as bullish as his rugby colleague, but he also feels a covered stadium is well worth public discussion.
As far as future All Blacks tests are concerned, the NZRU says a review of the event will be followed by the standard allocation process where provincial unions pitch for future matches. Hopefully, Nelson will have convinced everyone it has the goods.