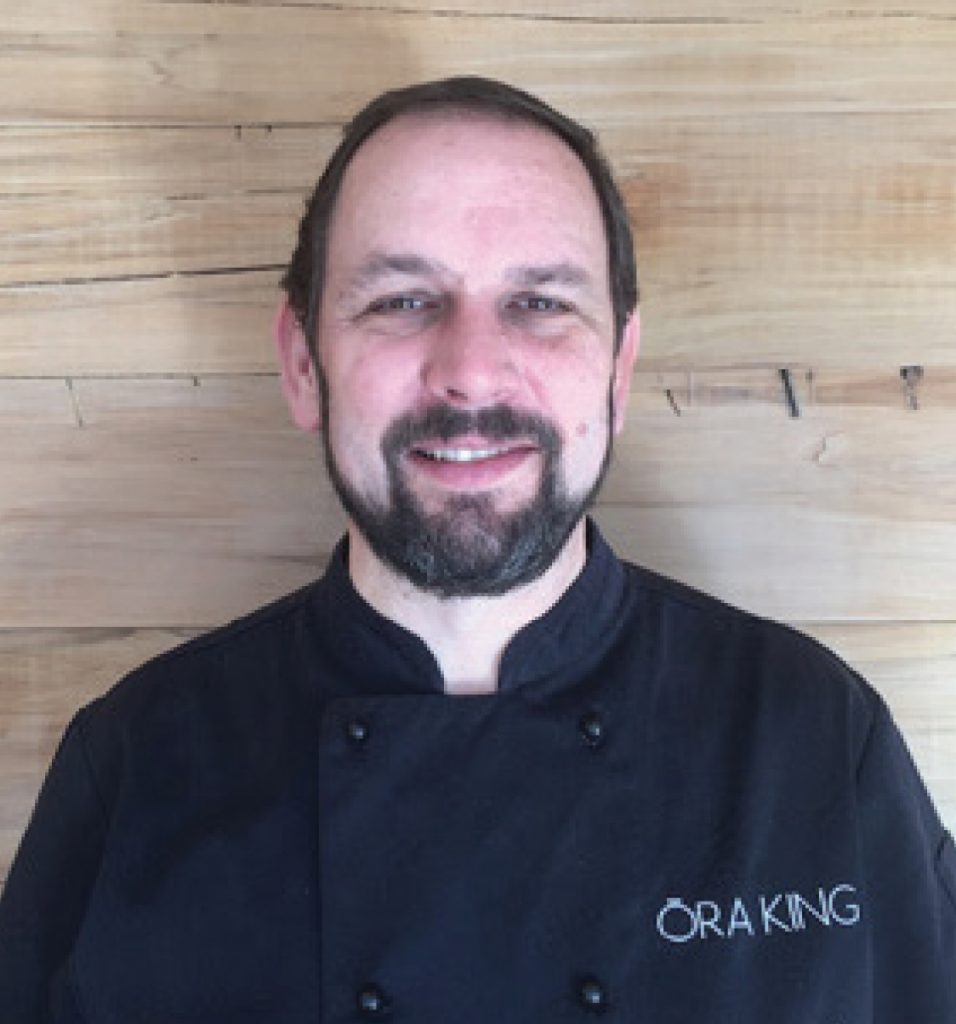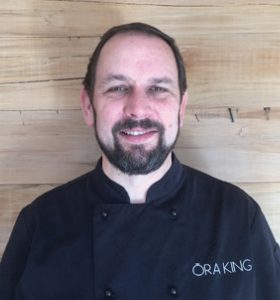 SEARED ŌRA KING SALMON LOIN, GIN AND FENNEL GEL, BEETROOT EMULSION
MARINATE SALMON LOIN
Cut salmon into 40g pieces. Marinate for 30mins in:
8g sea salt
10g brown sugar
4 juniper berries
Zest from 1 lemon
Wash off marinade.
Vac-pac with 5g olive oil and 5g fennel.
Place in water bath at 52°C for 10mins.
BEETROOT EMULSION
100ml beetroot juice
40ml white wine vinegar
Reduce by half.
Place in liquidator and slowly add 1 egg yolk and 100ml olive oil.
GIN AND FENNEL GEL
200ml water
100g fennel
50ml gin
10g sugar 10g agar
Boil together, add agar, let it set, then blitz.
SALMON SKIN
Vac-pac skin, place in water bath at 60°C for 1 hour.
Dehydrate and shallow fry.
PLATED WITH
Ōra King caviar
Dried fennel
Kale powder
Crispy kale
Baby beetroot
Fried artichoke
Salmon skin
Charred onion
Soy meringue
Bee pollen