By Lynda Papesch
Photos Tom Davies
Let's make music together
The Nelson Centre of Musical Arts, incorporating the revamped former Nelson School of Music, opens its doors to the public next month. Lynda Papesch talks to its new director.
Legendary U2 rocker Bono once said, "Music can change the world because it can change people." No-one agrees more than James Donaldson.
Director of what is now the Nelson Centre of Musical Arts, James's world revolves around music. Having escaped to Nelson from Auckland, the Top of the South is now part of that world and he's making it his personal mission to impart the joy of music to as many people as he can.
First steps first, however, as James works towards the opening of the new centre, with the first concert scheduled for April 24. A huge remodelling of Nelson's renowned School of Music and a new name are just two of the changes, with many more ahead for the centre and its director.
Music has played an integral role in 42-year-old James's life for as long as he can remember. That's hardly surprising given that his mother Catherine (nee Vaughan) was a violist with the Christchurch Symphony Orchestra, and a violin teacher.
He spent most of his formative years at Little River, Rolleston and Tai Tapu in Canterbury. "Our first family home was in Sumner, but when I was three the family moved to Little River and from then on it was a country life. It was lovely; lots of space."
Childhood memories are of climbing trees and having fun. By age three he'd also started to get to grips with playing an instrument. "I remember seeing a photograph of myself, at that age, with a violin. My first instrument to hand was [naturally] a violin, but the reality is my hands were not built for the violin; they're much more suited to the cello. Looking back it was probably a natural progression. I have to confess I'm not the world's most natural violinist. As it turned out, I'm not a bad cellist."
The oldest of three – "I have a younger brother and sister, both of whom flirted with musical instruments as students" – James proved the 'stubborn one'; the sibling who stuck with it and made music his career.
At age six, he started lessons with the late Frances De Goldi, former principal cellist with the Christchurch Symphony and mother of author Kate. South African-born cellist Alison Hansen became his next tutor.
He attended Medbury Preparatory School, Middleton Grange School and then Canterbury University where his musical tuition jumped to a new level under the guidance of the late Dr Alexander Ivashkin and his wife Natalia Pavlutskaya. Both Russian-born, internationally-renowned cellists, the couple provided a solid foundation for his ongoing musical career.
He recalls how his first lesson with the couple cut him down to size.
"Natalia asked me to play a simple C major scale. Before my bow even landed on the string she grabbed my arm in horror, exclaiming: 'Oh my God! How can you play this way?'. Two hours later I left the lesson exhausted, wondering if I was okay to drive home, and I still hadn't finished the scale!"
Life wasn't just music, however. "I developed other interests too, including  electronics and I discovered that I shared my father's passion for fly-fishing. I had lots of other academic interests, so much so that when my Form 7 music teacher posed the rhetorical question: 'You are going to study music at university?', I replied that I wasn't sure; that I might study English!"
After six years working with Ivashkin and Pavlutskaya, James proved good enough to become part of the Christchurch Symphony Orchestra himself, albeit 'just one cellist among many'. He started with the orchestra while still at university, initially as a 'casual player' under the watchful eye of principal cellist Galyna Zelinska.
James played with the orchestra for eight years, ending up third cello. He came to understand music and how to make his skills – playing and teaching – structurally sound, leaving Canterbury University with an Honours Degree in Performance Music.
He credits Galyna Zelinska with shaping his orchestral skills. "Without her help as a teacher and mentor, I very much doubt that I would have been able to have a professional career as a cellist. Playing in an orchestra is completely different to playing solo.
"It is the ultimate in teamwork and people. You have a fraction of a second to interpret your section principal's preparatory gesture and work out how you are going to support it. And remember there are eight to 12 cellists all having to do exactly the same thing in the same fraction of a second.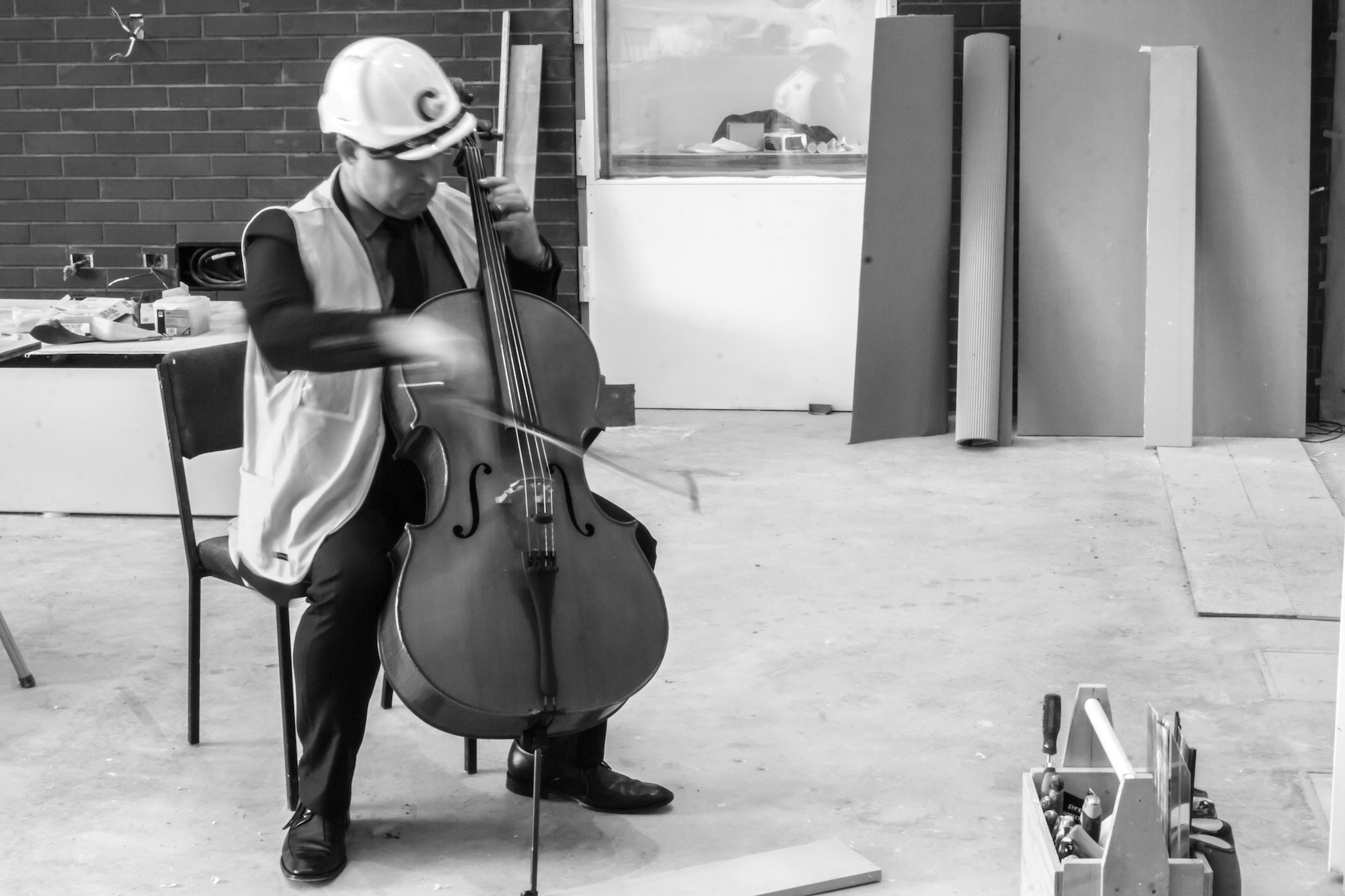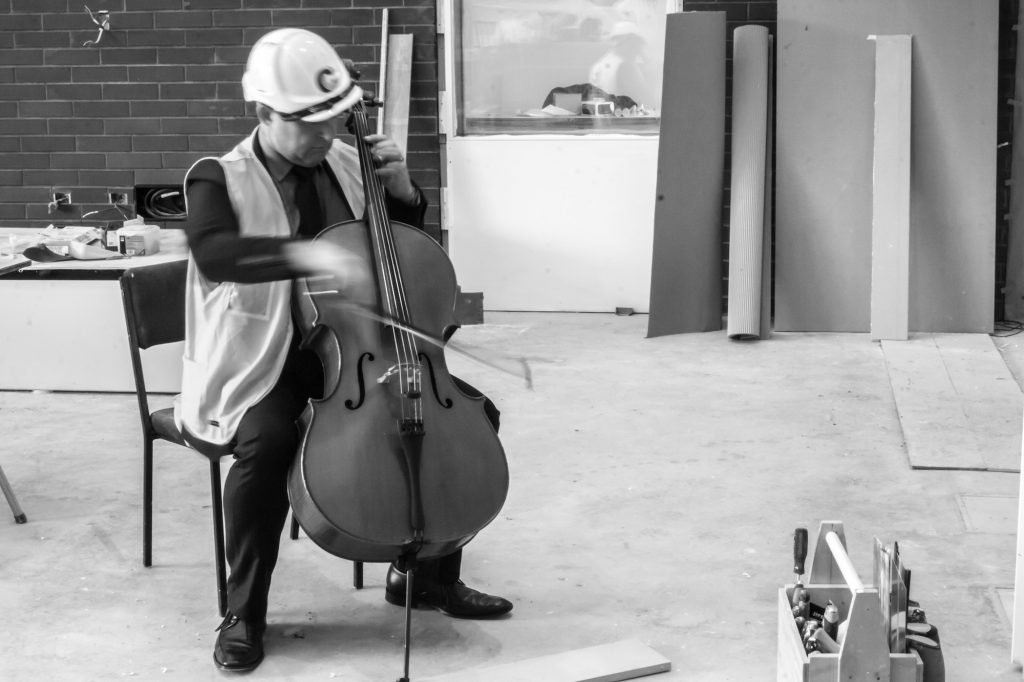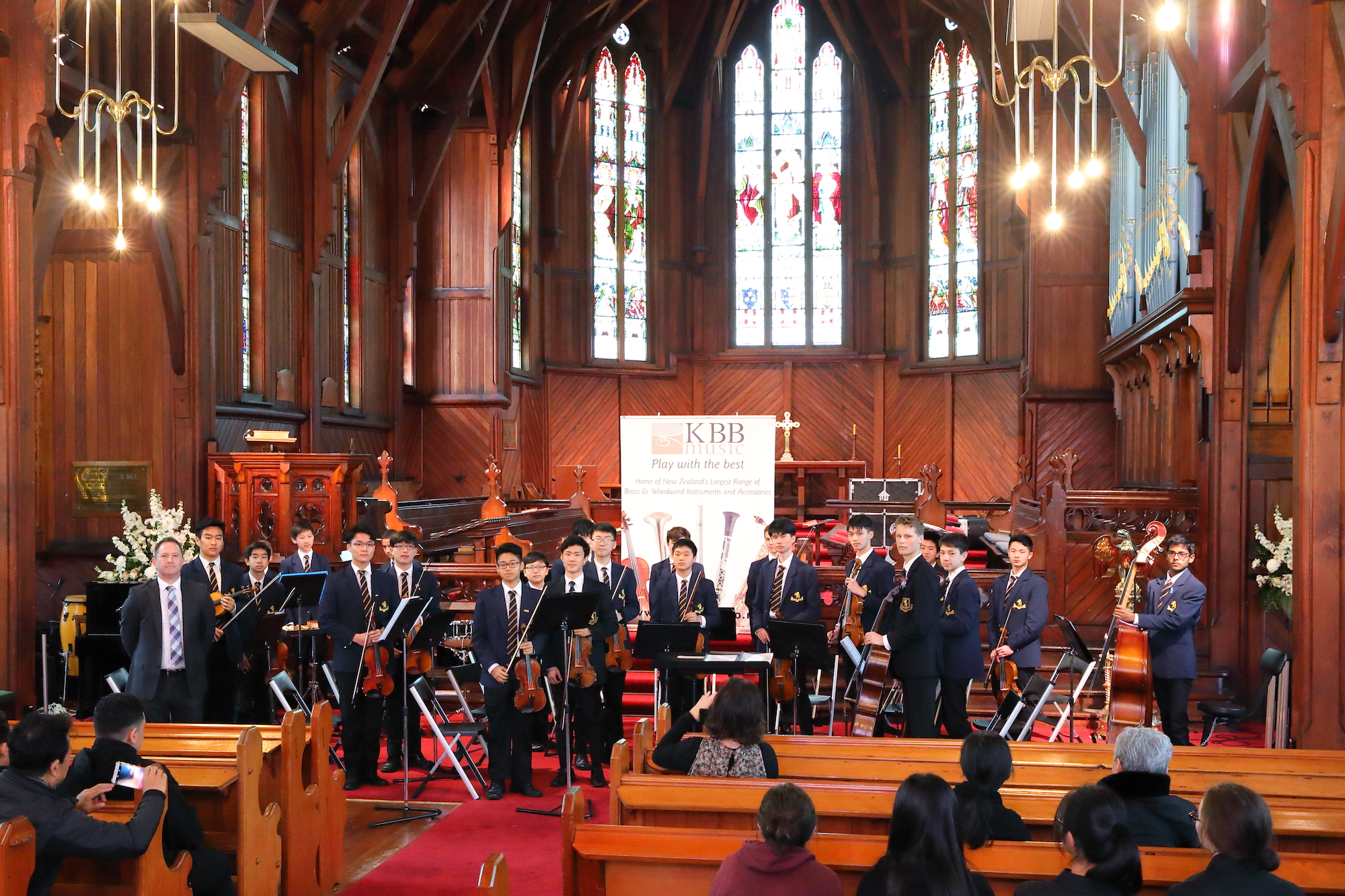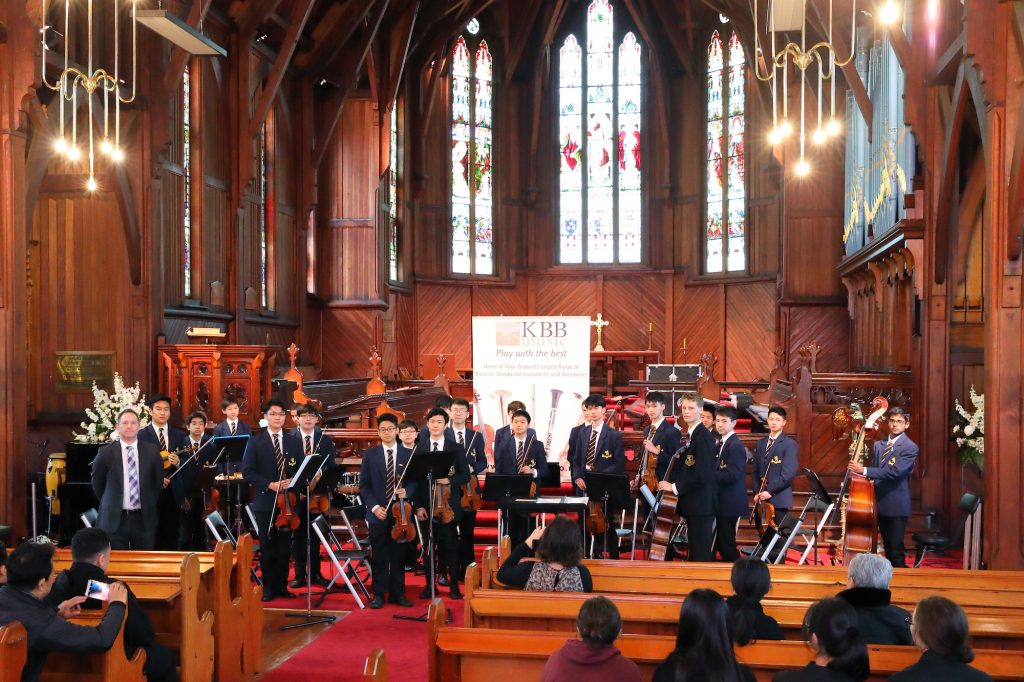 "Get that wrong and you have 2000 people glaring at you for ruining the moment."
About this time James met Raewyn Winter, a flautist studying at Canterbury University. They married and then in 2003, after James had completed his teacher training, the couple moved to Britain so that Raewyn could further her music studies.
James taught music and 'a little bit of drama', initially in Stoke-on-Trent. He travelled 90 minutes there and back – often in blizzard conditions during the harsh English winters – to 'an interesting school in a depressed housing estate'.
"It was a real shock to my system the first day. I was teaching children from quite a challenging social-economic background and it proved hard indeed, especially with such a long drive home at the end of each day."
He felt particularly pleased the day that he left when some of the most difficult children told him: "You can't leave us now."
In the UK he also taught at higher decile schools, a specialist arts college and several A level colleges, before gaining his Masters' Degree at the Royal Northern College of Music. He studied with internationally renowned cellist Peter Dixon, Principal Cello with the BBC Philharmonic Orchestra.
"At that time the orchestra was led by musicians who had played together for 30 years. Watching them play was a real masterclass in ensemble skills."
A highlight of his UK experiences was meeting up with opera and orchestral maestro Ben Crick, a former BBC Music Fellow with a reputation as an innovative and original conductor, and the artistic director of the Skipton Building Society Camerata. Donaldson joined the camerata, performing opera, chamber and classical music in Yorkshire pubs, a cow shed, shopping centres and sometimes more conventional venues where they could find them.
"We were all friends who were as passionate about music as Ben was, and we did it not for the money but for the love of doing it. After every concert a barrel of locally-brewed Copper Dragon Ale was set on the bench in Ben's tiny flat, complete with an old-fashioned hand pull which would occasionally jam with the odd spider that had made its way into the brew. It only added to the experience."
All good things must come to an end and after numerous performances, pubs and pints, Donaldson took a reality check and realised how large his student loan was.
"I'd had a lot of help from the likes of the Dame Malvina Major Foundation, but still amassed a large student loan. It was 2007 by then and the New Zealand Government was encouraging Kiwis teachers living overseas to return home."
Becoming one of them, Donaldson took a teaching job at Waipukurau College where he remembers a stunning view and students turning up in bare feet and jandals – "a far cry from the harsh winters in Manchester!"
The family settled in and in 2009 son Matt was born in Waipukurau. Soon after the family relocated to Auckland and these days Donaldson's a proud father with Matt playing trombone in West Auckland-based group Kumeu Evolution.
Six years teaching at Birkdale [Birkenhead College] followed, along with insight into how music can bind a community together. "The area had a diverse demographic, with the college fed by a tight-knit community of schools. The principal was a musician, but he understood that having a solid music programme was a way to grow community links.
"It was hard work to get a lot of students at Birkenhead playing music. If we could have, we would have had every student in school involved in music.  Working with Principal Jim Mathewson was a privilege. I learnt a lot from his leadership and management expertise."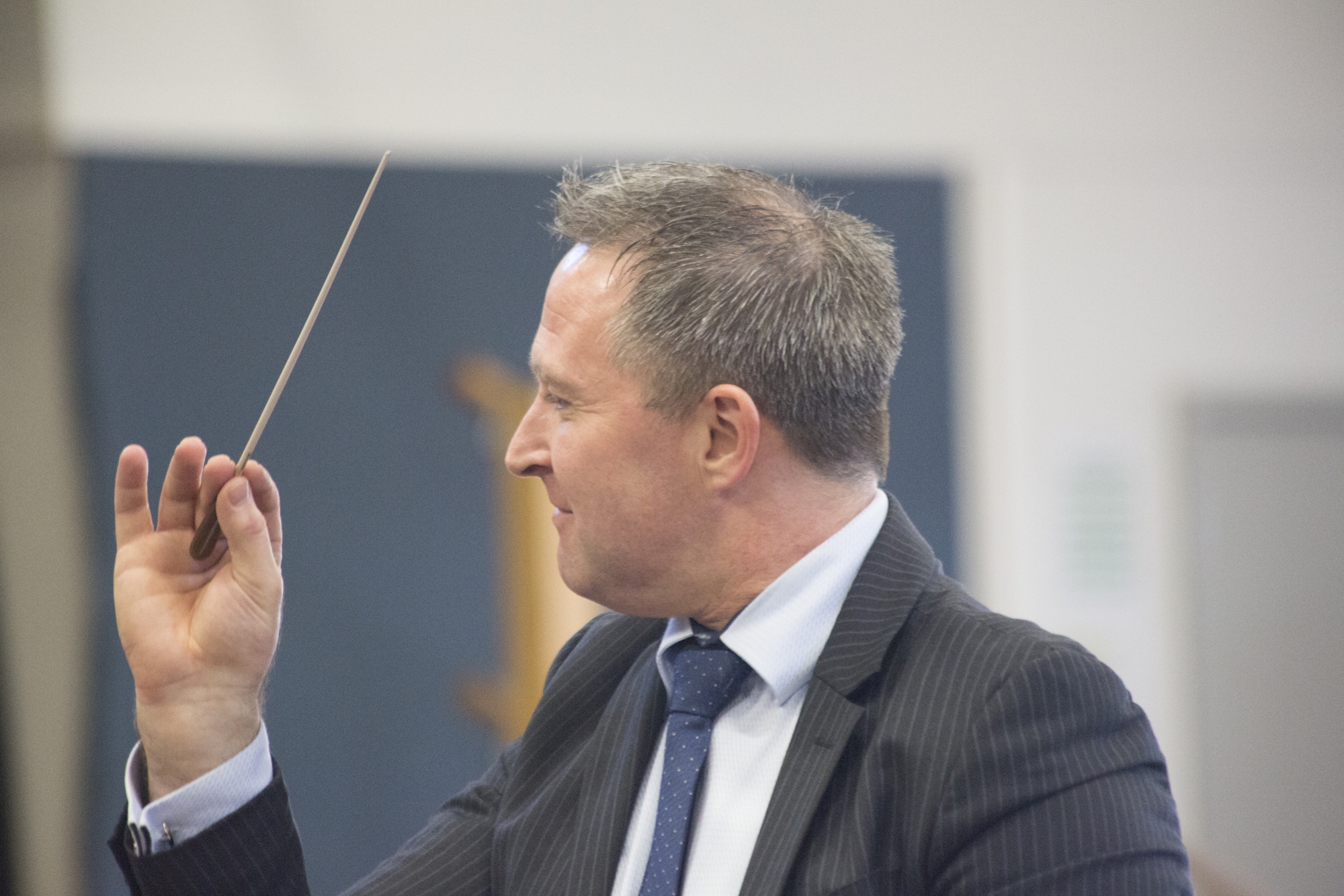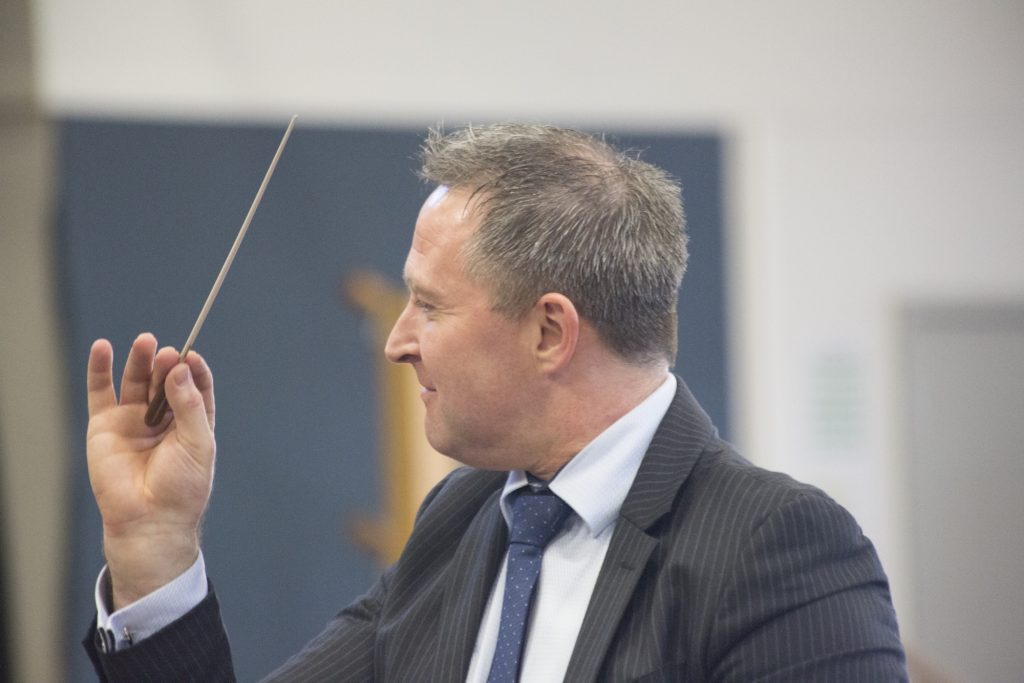 His next career move was to Auckland Grammar which proved the complete opposite of Birkenhead. "I found a large number of Year 9 students already playing music and some to an advanced level. One student played Level 8 bassoon. I almost fell off my chair when I first heard him play; he was phenomenal and he was not the only one. Auckland Grammar had lots of capable [music] students there."
Again his own experience with the Christchurch Symphony Orchestra proved invaluable, helping him to musically challenge already competent students and to solve problems he came across as a conductor. "Having sat for so long in an orchestra watching how other conductors did it, helped immensely."
While at Auckland Grammar, Donaldson connected and worked with Golden Bay composer John Rimmer and also Nelson violinist/conductor John Thomson, musical relationships that helped when his current partner – also a music teacher – took a job at Nayland College in Nelson and they moved to the region in mid-January this year.
His new job is a big change from the educational jobs he's had. "In many ways it brings together all aspects of my past jobs in one amazing role."
His mission during the next two years is to develop the venue side of the centre and have it fully operational, establish a concert programme, and build successful relationships with local groups and schools.
"We want to get as many Nelson and Tasman residents as possible through our front door and engaging with music in the next six months, and the key to that is diversity."
To that end, he plans a diverse yet inclusive programme "not about any one aspect of music alone".
Music is important to society in general and more than most people realise, says Donaldson. "It is rare to come across someone who has not had any music in their life whether it is strumming a guitar or singing with their mates; these are all valid music experiences.
"Music is so much about people, teamwork and communication. Working with like-minded musicians can take it a step further."
Donaldson is emphatic that it is crucial to expose primary and intermediate school students to a wide range of music, and he is a big fan of the Kodály music method. Hungarian musician Zoltán Kodály believed cultural music was best to teach children basic musical literacy, integrating folk and native songs in their curriculum.
He's also a fan of choirs and group singing, planning to encourage and take community groups out to sing in schools and public.
"Singing – especially group singing – has lots of well documented [psychological and medical] evidence to prove it is beneficial, and I believe it is an important aspect of any community. I'm talking about everyday people singing together.
"I'm not a professional singer but one of the most positive, edifying aspects of my life in recent times has been singing in amateur choir. As a musician, I find that there is something about singing that is different, magical! No one should be ashamed to sing!"