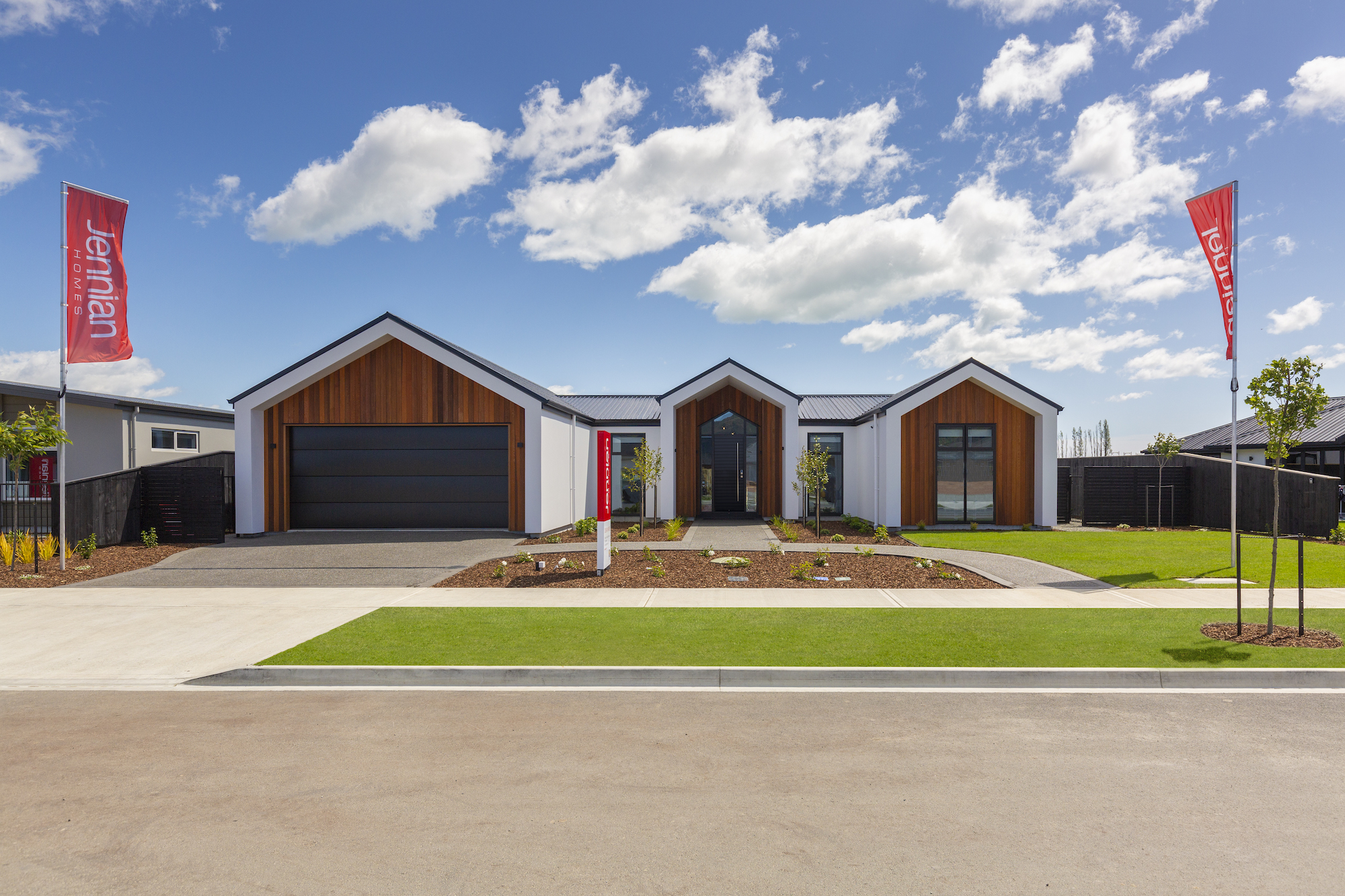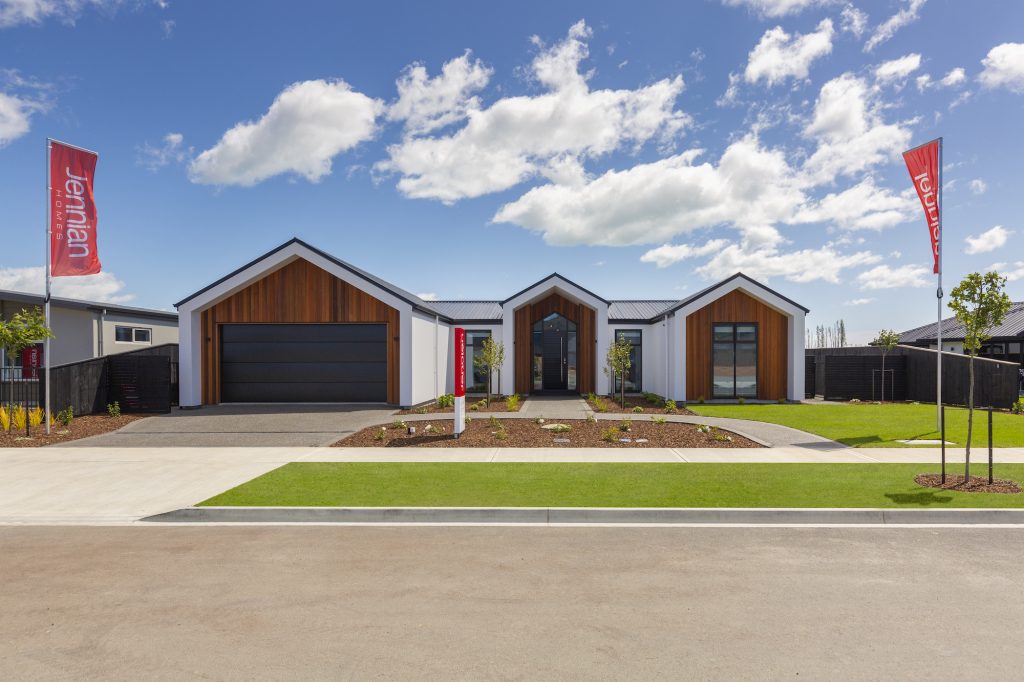 Well-known and trusted housing company Jennian Homes Nelson Bays celebrated 20 years in the region in February.
The company is one of the largest group home companies in the Top of the South and the most- awarded group home builder. During its successful time in the area it has built more than 1000 homes for hundreds of very happy customers and won multiple awards including Master Builders House of the Year and Chamber of Commerce awards.
Set up in 2000 by Simon and Kylie Collett – who are still majority shareholders – the company opened its first show home in Richmond in 2002 and has been a major contributor to housing construction in the region since.
Jennian has completed 12 show homes in Nelson Tasman during its 20 years of operation. In 2014 Jennian Homes Nelson Bays changed its business structure with Simon stepping back to a director's role to allow him to focus on land development for the future. Simon and his development companies are a major contributor to land development and supply in the Tasman region.
At this time the business introduced working shareholders and a general manager to lead the business day-to-day.
General manager Mark Smale says what sets the company apart from others is its custom design and thorough pre-consent process which means prospective clients can come in with their own unique ideas and have them turned into reality with no surprises.
Jennian offers people the ability to be flexible to either run with a proven Jennian design plan or work with designers to create a custom design.
"We don't focus on standard plans – we design for the particular section and can accommodate for a variety of needs and, in fact, do exactly what the customer wants," says Mark. "Let's face it – everyone wants something different in a home. A couple with a young family may be looking to have a second lounge so they can have a separate area for their children, while this may be less important to an older couple and their wish may be for a bigger garage for a workshop or a campervan. It's all about meeting the customer's needs and that's what Jennian is great at."
Jennian offers house-and-land packages as well and are very experienced in the lifestyle block area having the ability to design houses that suit a rural aspect.
Prospective clients can visit a Jennian display homes or visit the Jennian team at its consultants' office and Studio J to see the numerous products and design plans the company offers.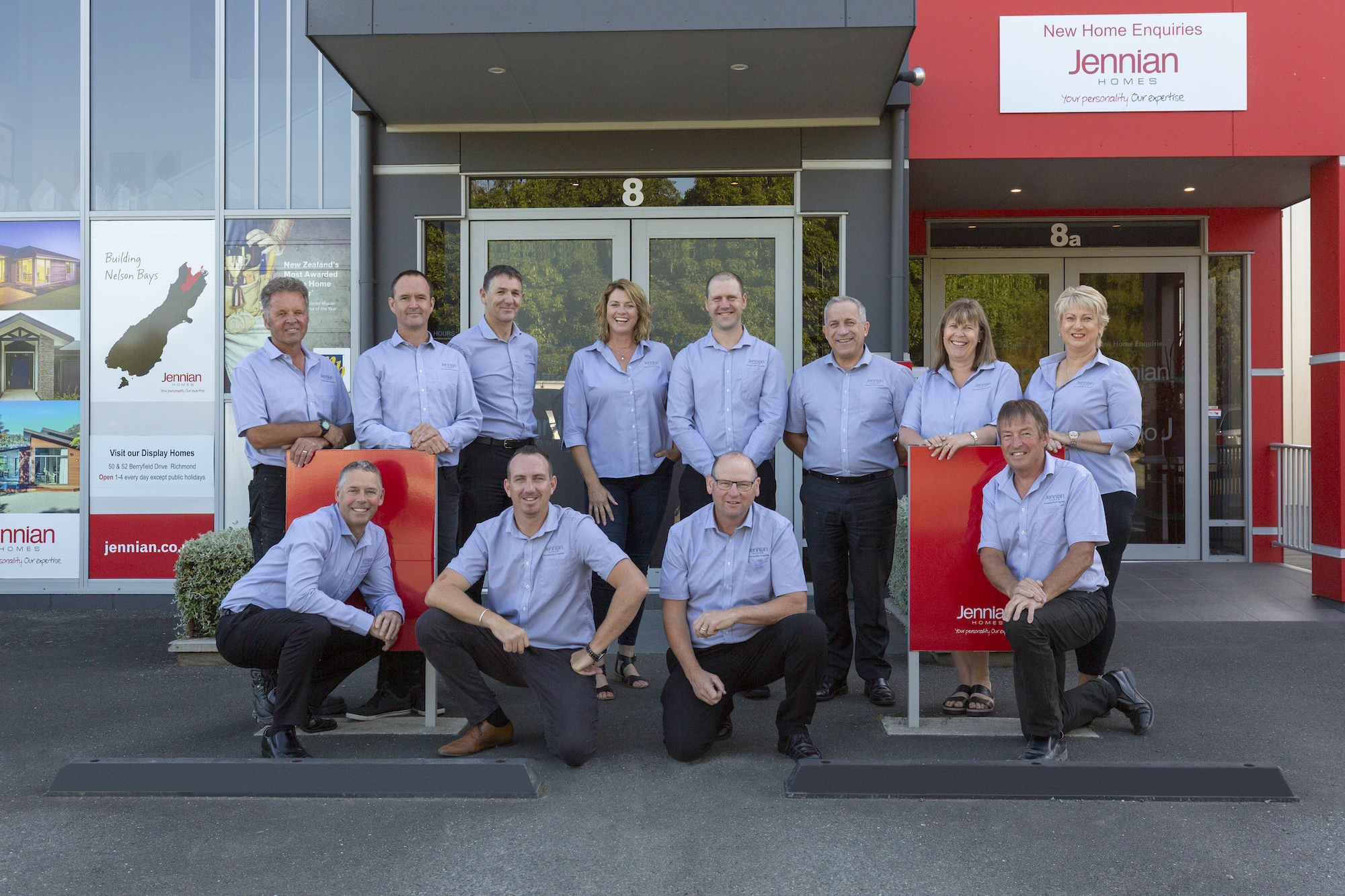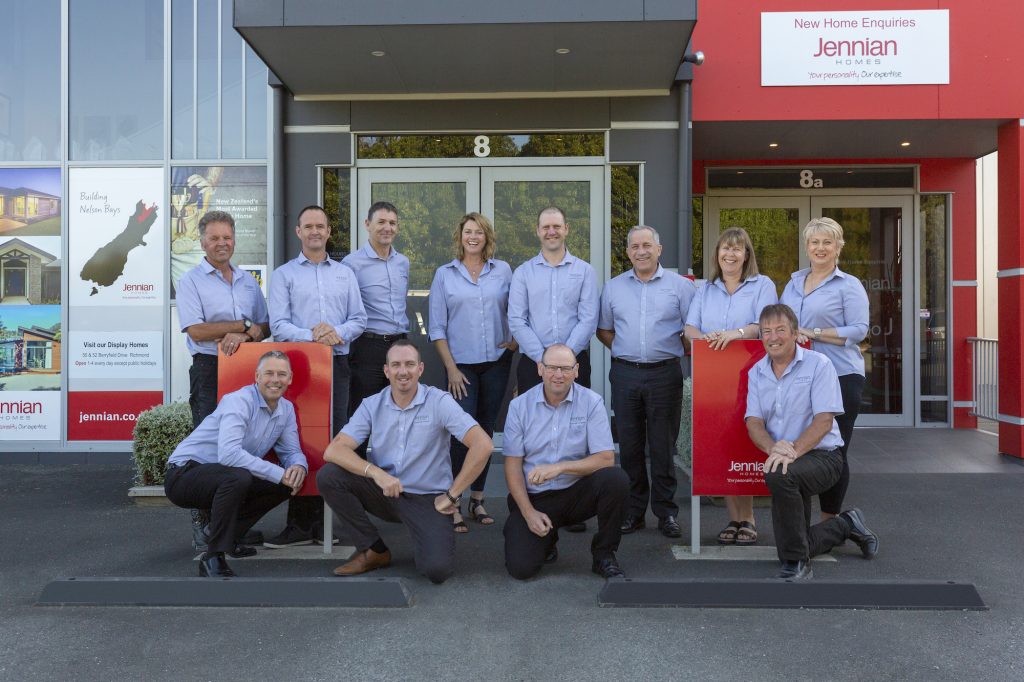 Jennian can turn a customer's dreams into reality through draft plans and they try to make each house as unique as possible with custom designs, differing rooflines, varying facades and materials.
"Our aim is to try and make the house look a little bit different which is why we try and vary the rooflines and the facades – we want them all to look a little bit different," says Mark.
One of Jennian's aims is to make the building process as seamless and pain-free as possible with an experienced team of people on hand to guide clients through the procedure from first contact through to that exciting handover day.
Jennian prides itself on its high-spec homes which is its way of future proofing the building. No corners are cut and high-quality materials are used to make sure homes are superior.
"Our customers are our best advertisement and our past customers are our next sale. Twenty years on we are now building homes for the children of people we first built for and we are also building second, third and even fourth homes for our customers."
Jennian uses only top-quality tradesmen and many of their sub-contractors have been with the company from the start.
"We have a very good history and the people we employ give us quality work and are very loyal to the brand," he says.
Mark is particularly proud of what the company has achieved in the way of awards, being the most- awarded builder in Nelson. It has been the Jennian national franchise of the year winner on seven occasions and in 2010 won the Nelson Chamber of Commerce best service award. The following year Jennian won the Chamber of Commerce supreme business award and the innovation and large business award.
"We must be doing something right," says Mark.
Jennian Homes is most certainly the group home builder to talk to if considering investing in or building a residential home, multi-unit residential dwelling or townhouse complex.
Community At Heart
Jennian is proud of the way it gives back to the community and is a major supporter of a number of community fundraising initiatives.
It set up and supports the Heart Foundation Mother's Day fun run which has been going in Nelson for 10 years until this year.
It set up a subsidised AED programme and has subsidised more than 118 AEDs (defibrillators) into the region over recent years.
Jennian supports a range of sports with sponsorships including netball, hockey, rugby and tennis and for 2020 Jennian has launched youth scholarships to support talented youth achieve their dreams.
Jennian Homes is a major supporter of the Heart Foundation NZ and has built six Heart Foundation lottery homes in the region that are used for the Heart Foundation Lottery fundraiser which Jennian is very proud of.