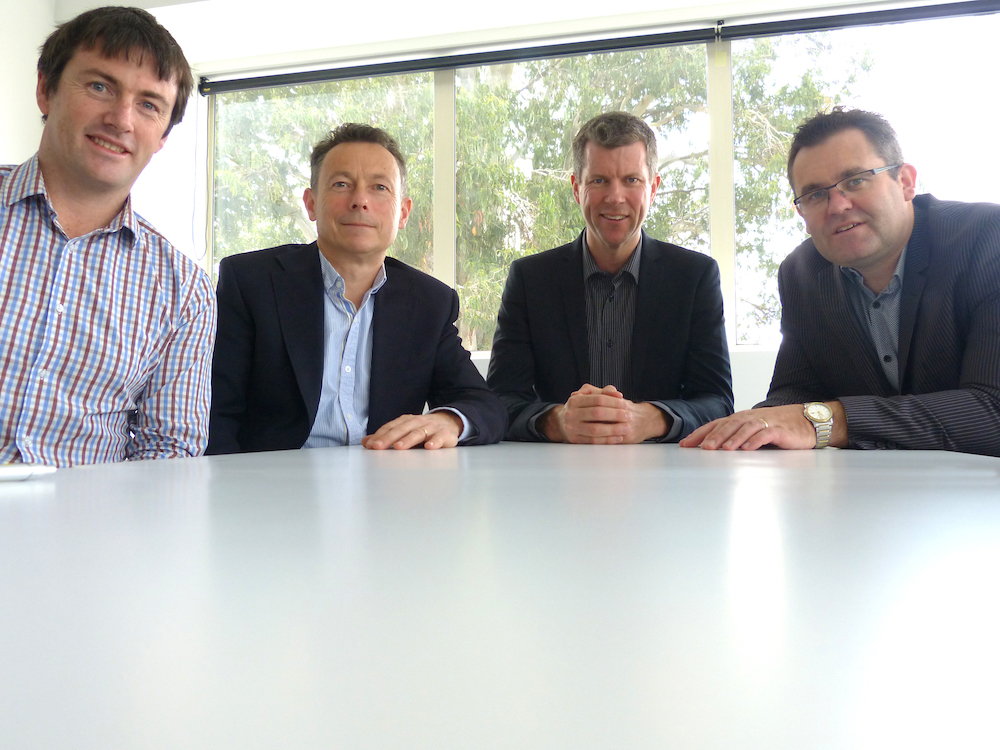 BY FRANK NELSON
Johnston Associates South, a firm of chartered accountants with almost two dozen staff in the top of the South Island, has spent nearly 10 years putting down some deep roots in Nelson. Now they're looking for significant growth in Marlborough too.
"The Nelson business was doing very well and we found we had a lot of Marlborough-based clients," said Ben Halliday, the firm's business development manager. "And a lot of potential clients were saying how great it would be if the company had an office in Blenheim."
So just over a year ago, Johnston Associates opened a small office tucked away on Maxwell Road; however, the company is now raising its profile with a move into larger, more prominent premises at 12 Main Street. "The new office is built for future growth," Ben said.
The four Blenheim-based staff – Ben, Rob Rowe, Frances Mazzanti and Adrian Ferris – have just shifted into 115 square metres of office space above AMI Insurance, next door to Blenheim's police station.
"People want to see that you're committed to the region. They want to be able to pop in, drop things off, pick things up, come in and sign something," says Ben. "So much of our business is face-to-face.
"We don't just post out your completed annual accounts. We like to sit down with our clients. We want to talk about how your business is doing, how do you want to grow, your goals and how can we help you. A lot of what we do is really around consulting and advisory. We get in front of our clients and we help them."
One way the firm does that is by bringing staff with specific skills and experience over from Nelson. "A lot of my Nelson colleagues are over here almost every other day," says Ben. "That was the other critical factor with the new office, being able to have 'hot desks' where they can meet clients and work."
The business advisory team assists clients with a wide range of issues including cash-flow forecasting, valuations, debt structuring, risk management, company structures, tax planning, transfer pricing and succession planning.
Ben says many staff members also have first-hand knowledge of the Marlborough industries their clients are working in. For example, he was formerly CEO of a contract winery and owns a vineyard.
Similarly, Havelock-based Dean Steele, the company's founding partner, has experience in hospitality, owning the Havelock Motel and previously owning the popular Slip Inn Café.
Johnston Associates is also keen to expand its support for the Marlborough community, building on projects such as its sponsorship of the Tasman Makos rugby team: "That's really lifted our brand profile," Ben said.
"We'd be one of the fastest growing accounting firms in the Top of the South and we're upping our commitment to the region. It's an exciting time to be in Nelson and Marlborough because their economies are doing so well. The wine industry, marine farming, horticulture, forestry, farming, tourism … there's a lot going on."
Contact