Anyone lucky enough to have clapped eyes on it knows that the Nelson-Tasman region is stunning – that's a given. But to really, truly gain an intimate perspective on this insanely beautiful place, try experiencing it with Nelson Tasman Air, and discover what mind-blowing actually means.
This collaborative company of passionate, experienced aviators is at the leading edge of air adventure experiences, redefining and refreshing their industry while inspiring others to celebrate, protect and love Nelson and Tasman as much as they do.
Providing unique opportunities to see parts of the region many can only imagine, Nelson Tasman Air offers pretty much anything you can do with helicopter or fixed-wing plane.
Scenic tours, drop offs for tramping, hunting or luxury lodge stays, Abel Tasman packages, even having a go at flying a chopper yourself. If you can do it from the air, this group of enthusiastic aviators can probably sort it for you.
Never mind a limo, you could take things to a whole new level in wedding transport, arriving at the ceremony by air or heading out on a photography trip somewhere completely unique.
Imagine the kind of experience where not only are you viewing some of the most stunning scenic vistas around, but your pilot can use his local connections, pull a couple of strings and land on a back-country farm for an incredible photo opportunity.
Ultimate Abel Tasman daytrip
For a truly memorable experience in the Abel Tasman National Park, try a fly-walk-cruise package where you can be dropped at Awaroa Lodge by helicopter, walk to idyllic Bark Bay, then kayak the next stretch before being picked up again. No bags, no pressure, no hassle.
CEO Ben Wallace says packages, either one or multi-day or can be customised and are surprisingly affordable.
"A very important core value for us is to provide high quality air experiences at accessible prices," he says.
"Classic examples are scenic flights starting as low as $99 and the luxury version of a helicopter scenic from $299. A full day fly, walk and cruise package for as little as $399, and a full day's kayaking and lunch is still only $599."
Whatever you choose, there is no need to be restricted by roads. Once airborne it's easy to see how there is so much more to the Top of the South than you can see from the ground.
"Often, to find those incredible, remote locations, you'd have to tramp for days laden with gear, yet with Nelson Tasman Air you can find yourself in a whole other world just minutes away."
Nelson Tasman Air operates out of Motueka, where they are an integral part of an airport which already features world-class training with Nelson Aviation College and Skydive Abel Tasman.
The Hangar Round Cafe
The company has even created a whole new hub at the Aerodrome including a Cafe container. "We really see our location as one of the best to take a rest and have a coffee, small snack, ice cream or drink and enjoy the action at the Aerodrome," says Ben. "This place is the perfect spot to hang out, not only for tourists but locals too, bringing variety to the existing cafe scene in Motueka away from the main road. The cafe is aptly named Hangar Round – so come hang out!"
Ben says the company brings a fresh collaborative mindset, modern high-quality aircraft, 'out of the ordinary' scenic tours, and personalised travel solutions.
"We are big on collaboration – the backstory of our company is all about passionate professionals coming together to offer something unique," he says.
Creative collaboration 
"We are working with water taxi, kayaking, skydiving and other tourism and hospitality operators in the region to put together packages. The variety of tours and hands-on experiences offered is unprecedented for the area."
He says seeing the region from above and experiencing some of the most remarkable and iconic destinations in the country is a perspective-changing and eye-opening experience, and one he believes will inspire people to care about it.
"We love this region, and our famous national parks. We believe the more people who see this region as intimately as we offer it, the more they will want to celebrate it and protect it," he explains.
"We cheer on our locals as much as our visitors to come up and fall in love with Nelson Tasman."
Ben says Nelson Tasman Air is sharing the love with those they work alongside in the tourism sector too.
"Our goal is to do good for the region, and to make experiences for locals, travellers and adventurers that are truly remarkable."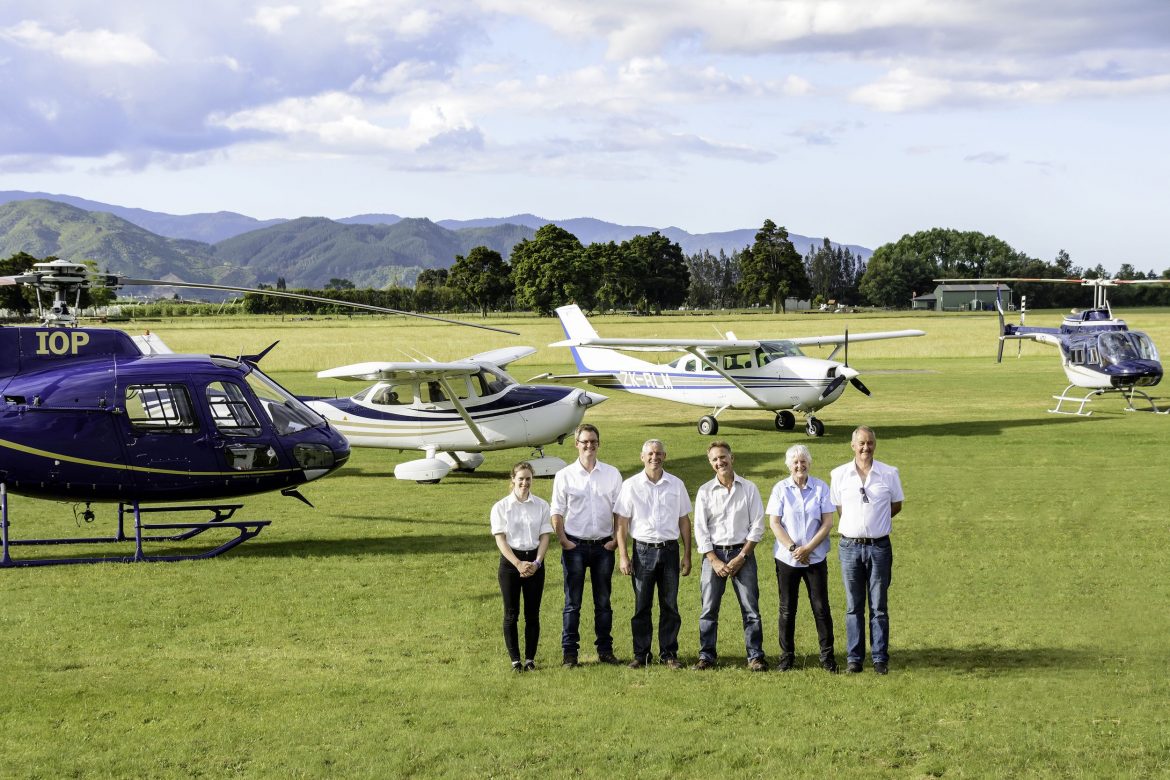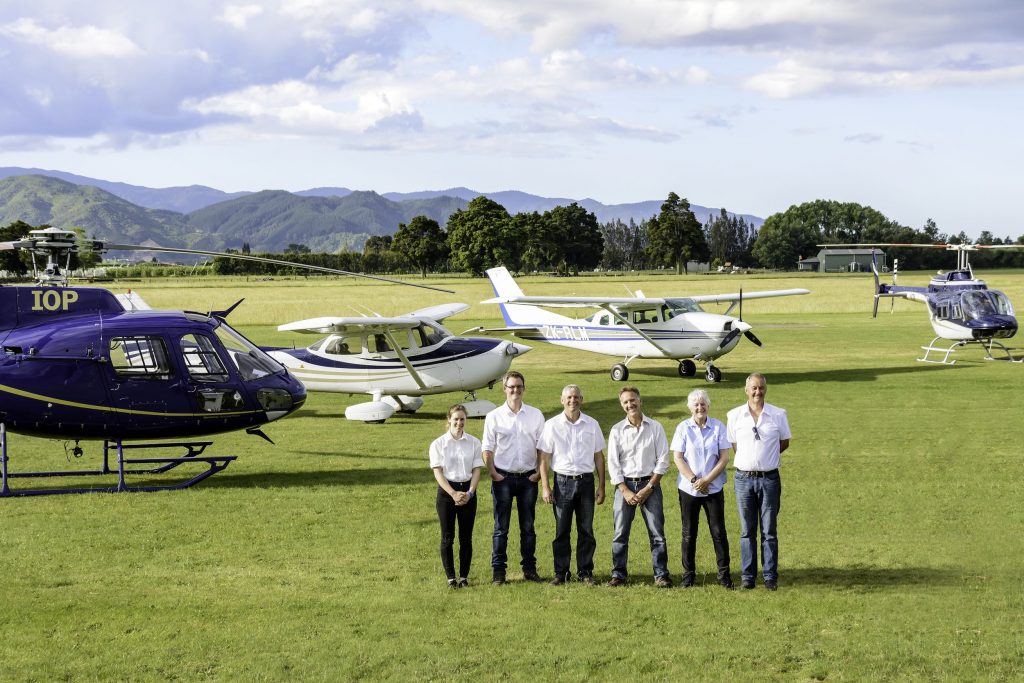 Top-notch pilots
Local aviator and Nelson Tasman Air pilot Andrew Gillat agrees. With more than three decades of flight experience behind him, Andrew comes from a family of aviators that included his father and grandparents.
"Flying must be in the genes," he says. "As a boy I would go off to the airport with my dad, always hopeful that a spare seat would come up.
"One summer's day, when I was 10 years old, I went tramping and had my first ride in a helicopter, which kicked off a passion for them. I would work all week then head off to the airport for flying lessons in the weekends."
Now, 30 years later, Andrew is proud to be part of a company that is as enthusiastic about flying as he is.
"We have a great team," he says, "Led by true masters with passion for aviation, tourism and business."
Nelson Tasman Air really is a 'one-stop shop' for aviation experiences, Ben says. "We are simple, easy and friendly to deal with. We're passionate locals and industry experts. We're a professional and well-organised company that takes safety and comfort very seriously."
However, despite being serious and extremely meticulous about the important, practical aspects of aviation, Ben says the Nelson Tasman Air team are 'dreamers' – although the kind that make dreams actually happen.
"We are all about helping people escape the ordinary and experience the amazing," he says. "We have plans afoot that will excite all visitors to our stunning region.
"If you want to 'do amazing', come and see us."
 
Contact