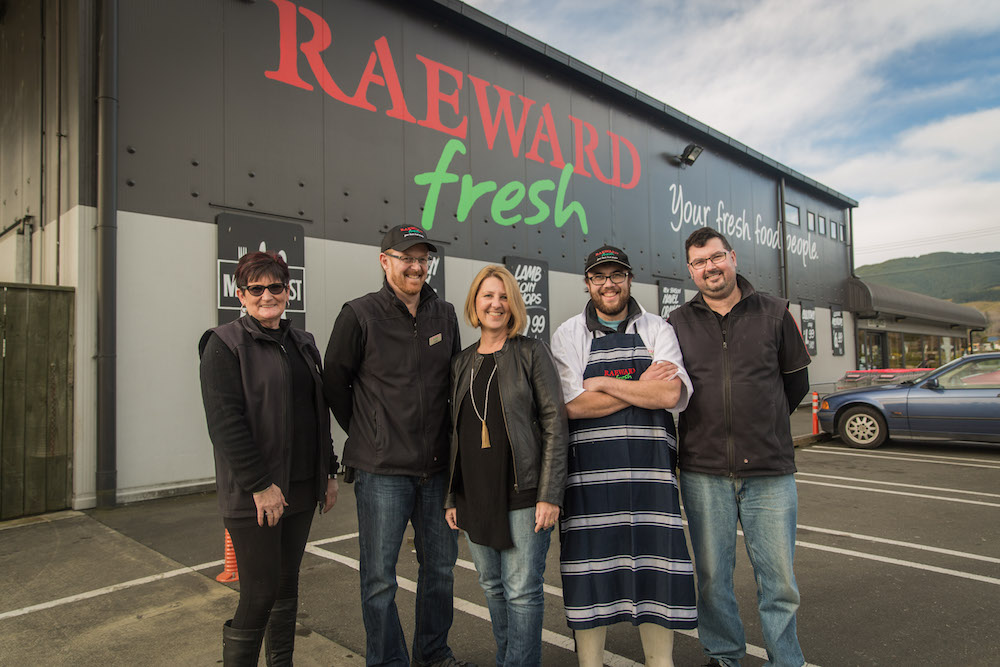 By Frank Nelson
Justin and Melissa Blackler, owners of the Raeward Fresh store in Richmond, are avid supporters of the widespread and increasingly popular movement towards eating fresh and eating local.
Since buying the business just under five years ago, the pair have been doing their utmost to shorten the time and distance between field and fork, by offering a range of the freshest fruit and vegetables, meats, fish and other produce, a large proportion of it sourced from the Nelson area.
Shoppers looking to build a meal around, say, steak, fish or pasta, will also find all the ingredients and accessories they need, such as stocks, sauces, spices and salads, under the same roof.
"The fresh aspect of things really is the heart of our business," says Justin, who believes that focus, along with the smaller and more flexible nature of his store, is what sets Raeward Fresh apart.
"We're able to be much more nimble because we're not as big as other stores. It means we can buy direct from local growers and small local suppliers, which is more difficult for others."
For example, all the wine, beer and cider in the store comes from Nelson, as do many other goods such as Pic's Peanut Butter, Proper Crisps, ViaVio cheese, Chia drinks, Tuatara coffee, and bread from Don Rodrigo Sourdough Bakery and FreshBake.
"Obviously Nelson is a fantastic spot for all this," says Justin, adding that even the milk comes from nearby Aunt Jean's Dairy. "It's produced just over two kilometres away … you can almost smell the cows from here!" he jokes. "It doesn't get much more local than that."
Justin also rates his team of fully qualified butchers as another success story. "We're big fans of creating all of our own products, including our medal-winning sausages, to make sure, again, we have a point of difference over others.
"Everything is cut to order. All the meat comes from New Zealand – nothing is imported – and it's all fresh – nothing is frozen. We take a lot of pride in what our butchers produce."
Besides the retail store, Raeward Fresh has three trucks on the road making wholesale deliveries to restaurants, schools and cafes, and employs close to 40 full-time and part-time staff.
The success of their business means Justin and Melissa are looking to expand. They want to take over more of their Richmond premises, at the corner of Salisbury and Champion Roads, and are investigating further expansion opportunities in Nelson.
"We already have people who travel from Motueka and even Murchison. We certainly get a lot of people coming in from Nelson and we'd like to capture more of that Nelson market," says Justin.
"We're in an area that is experiencing massive population growth which puts us in a nice spot where we've got a lot more customers wanting the things we offer. Our major focus is on who our customers are, what they want, and making sure we've got the right product for them."
Contact