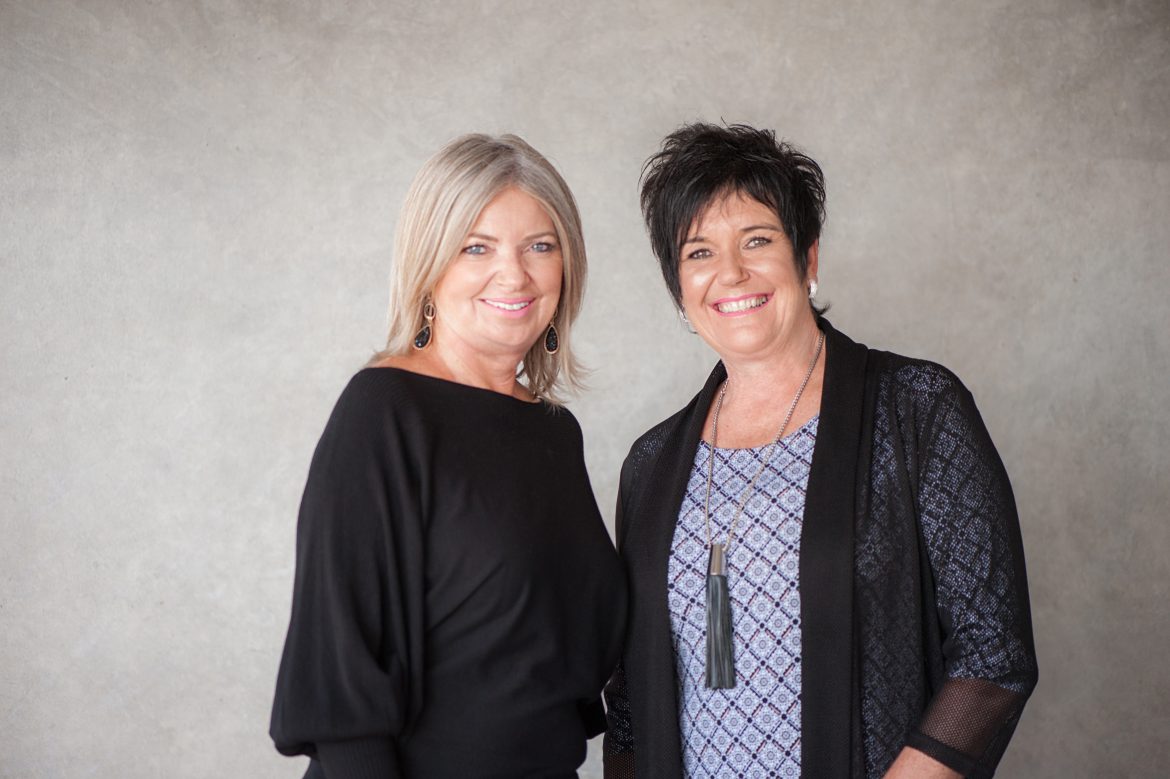 BY BRENDA WEBB
Michelle Robinson and Maree Boyce love the beautiful things in life.
Being the Nelson representatives for personalised gift company Recognise & Reward means they can indulge in their passion at any time.
Recognise & Reward is a one-stop solution company that specialises in providing beautifully wrapped and packaged gifts to customers – personal as well as corporate clients.
The gifts range from pre-selected gift boxes and bottles of wine to personal items such as diaries and photo frames.
Complementing the gifts is an extensive range of company-branded merchandise such as pens, notebooks and umbrellas and apparel including casual, sportswear and uniforms.
Michelle was impressed by the beautiful presentation of the gifts when she first heard of the company.
She met company founder Angela Pile and after a discussion she realised there was an opportunity for her to become part of the brand in Nelson.
"I have always loved beautiful things," she says. "I previously owned a hairdressing salon and I guess I like making people feel good."
Michelle was keen to work with her aunt Maree Boyce so the pair teamed up to run the Top of the South arm of the company.
"We wanted a business that was something we would enjoy doing and this really is a one stop gift shop," says Michelle.
Recognise & Reward provides a huge range of products and was set up by Angela Pile and Gary Adam who both had long careers in the corporate world.
The pair came to understand that regular contact with clients and staff was important, but often people were too busy to provide a gift, or unsure about the appropriate gift to say thank you, so they set up Recognise & Reward.
Customers can browse online, chose an appropriate gift from a huge selection and nominate the recipient. The gift is then sourced, beautifully gift-wrapped and delivered.
Clients are encouraged, and most do, to make direct contact to talk through gift options – this personal engagement is a key point of service difference that Recognise & Reward offers.
For Maree, the opportunity to be involved was huge.
"I have an absolute eye for the niceties of life and there was plenty of appeal for the products and the way they are presented," she said.
It's a new role for her after 37 years in administration.
"It's an open window for us," she says. "Big companies often look after their staff members at the end of the year with a bonus, and people need to be recognised and rewarded for their work then and during the year, and that's where we come in."
Michelle and Maree say presentation is key and the company prides itself on hand wrapping gifts, complete with ribbon and a personalised note.
As well as providing gifts to businesses and the corporate world, Recognise & Reward has a gift registry to take the pain out of buying a wedding, engagement or even a birthday present.
The recipient can browse a range of gifts and make a wish list that can be shared with friends and family.
Michelle and Maree are very excited about the future opportunities with their new venture.
Contact