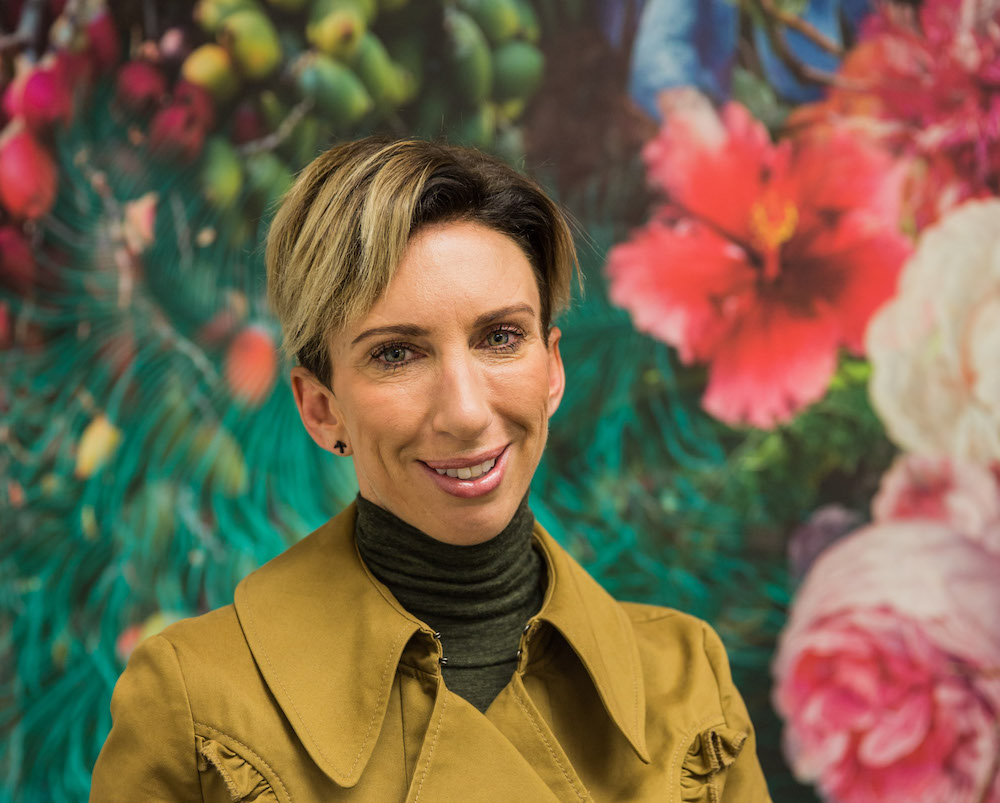 By Sadie Beckman
Photography Ana Galloway & Chocolate Dog
Passion and experience are the key ingredients to success, and both are something the Hubbers team has  in spades.
Whatever your interior design needs may be, this trusted and established family business has it covered, and what's more, they'll do it with flair and enthusiasm.
Hubbers Flooring and Soft Furnishings has been part of the Nelson community for many years. Owner Taryn Beattie took over the business from her parents in 2015, having grown up in and around the industry.
"My grandfather had Beattie's Fabrics years ago in Nelson, then worked at Hubbers Christchurch in his semi-retirement," she explains. "My father created Hubbers Nelson 24 years ago after laying carpet for years and I have grown up knowing how important customer satisfaction is, and how important a great end result is for our clients."
Taryn's philosophy for the business is to give her clients the service she would expect herself.
"My father has always instilled in me that nothing less than what I would be happy with in my own home is acceptable," she says. "Our focus is to pass on our enthusiasm for home renovations and new builds, and to make the process as easy and fun as possible."
Taryn's talented team at Hubbers can help with all aspects of flooring and interior design. Hubbers partner with the most renowned quality brands, including Tile Warehouse, Godfrey Hirst, Feltex and Cavalier Bremworth Carpets, and Harlequin, Unique and Luxaflex in soft furnishings – and are more than happy to provide free in-home interior design consultations.
The Hubbers Richmond showroom also showcases the latest looks and trends in interior design and is bursting at the seams with inspiration and options to suit any budget, so it could be a great place to start if you are looking for ideas.
Taryn says quality interior design is one of Hubbers' strengths, and with five qualified interior designers on the staff, clients can be confident they will have the best people they can get, striving to create that dream home or renovation outcome every time, regardless of budget, from interior kitchen colours and paint colours to exterior looks and even assistance with furniture shopping.
With such a long history and a solid reputation built up over many years, Hubbers is known for the quality of its work, which carries right through to installation.
Taryn says she is proud of the fact some of her team have been with Hubbers from the get-go.
"Some of our installers are second and third generation, and most have been with us for their whole working careers," she says. "Our guys absolutely pride themselves on exceptional installation."
"The other aspect that has always been really important to me as a business owner is forming relationships. Our clients really do become our friends. We have fun with them, and help them see outside the square when it comes to design ideas and options."
The relationships that the Hubbers team has formed with its clients has also enabled it to help out the local community, too, supporting some great charities, Taryn says.
Hubbers has established solid relationships with some of the country's top home-building companies, adding its interior design expertise and flooring solutions to showhomes for GJ Gardner, Milestone, Jennian, Signature, Orange, Mike Greer Homes and Bruce Design and Build. This has allowed it to demonstrate a range of looks and design functions, using tiles, carpet, soft furnishings, furniture and decor. Helping prospective buyers visualise how amazing their finished home could look is a big part of the decision-making process, so Hubbers is a vital component.
Soft furnishings come from quality-focused brands such as Clarke and Clarke, Maurice Kain, Charles Parsons, Hemptech and James Dunlop as well as Unique, Harlequin and the latest, new-look Luxaflex Design Gallery, which is all fully automated from iPhone or iPad. Hubbers' website is full of inspiration and shows the ranges on offer.
Trends in flooring and furnishing can move at quite a pace, so Taryn says Hubbers has recently given its entire showroom a renovation, in order to keep up with current and even upcoming ideas from within the industry. New looks have been created in every room to showcase what can be achieved.
An exciting new development for Hubbers is a partnership with Patternsnap.
This interior design app has been described as a collision between a showroom and the digital era, and is  a kind of digital library of interior  design samples. It allows people to save time when they spot design inspiration they like while they're out and about, matching it to the closest sample in the database, in a similar way to the musical app Shazam, which identifies song titles from a snippet you might hear on a radio or sound system somewhere during your day.
Patternsnap works for wallpapers or fabrics and other design elements, and was started by Mapua architect Virginia Fay in 2013.
Hubbers will soon have the Patternsnap service in store, which means their full catalogue of products will be available for their consultants to have in a digital format at their fingertips, to work with their customers and create moodboards for rooms and schemes.  Future developments planned are combining this sample database with a 3-D app, where clients can view their own home, including the flooring, drapes, paint, wallpapers and design elements.
Taryn says the innovation will be a godsend for people who struggle to visualise the entire concept of refurbishing or decorating their home. While there are lots of tools available to input looks into a computer-generated plan, Taryn says Hubbers are going to the next level, with clients able to see their own home with exactly what they want in it. "We look forward to launching this exciting development later this year," she says. "It will be available to all our clients."
This type of fusion of experience and innovation is why Hubbers is going from strength to strength in the interior design world. A solid reputation for quality, trustworthiness and a proven track record, combined with forward thinking, constant upskilling and cutting-edge technology results in a business that is punching above its weight.
Taryn, though, is humble about it. "We're really lucky to be working with like-minded people in other local businesses, and to be collaborating with so many fantastic designers," she says.
"We value our community and our customers as friends, and we will always make the time to listen to their needs."