BY RENÉE LANG
PHOTO DOMINIQUE WHITEF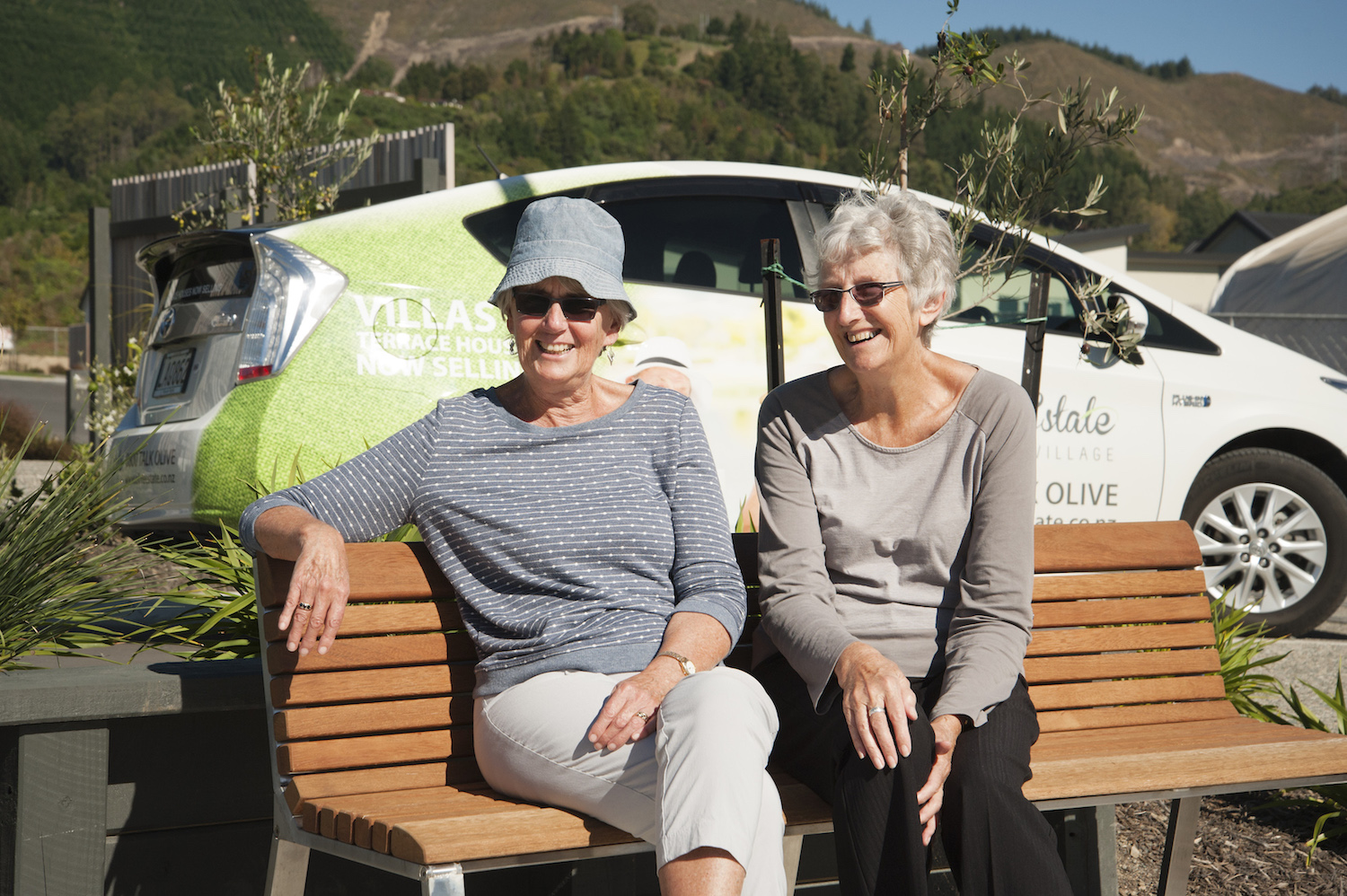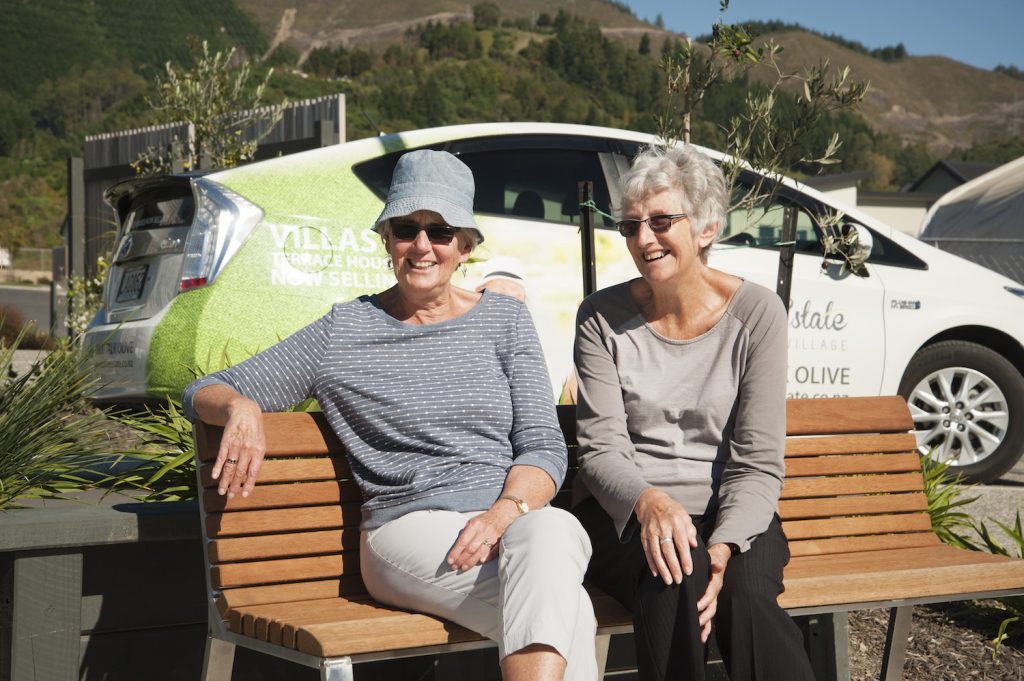 For Kristin Nimmo and her family, their development of the Olive Estate Lifestyle Village is very much about honouring the heritage of the land. 
Over just a few short years a large tract of semi-rural land in Richmond has sprouted an attractive low-rise lifestyle village development comprising individual streets studded with trees designed to attract birdlife and architecturally-designed homes that allow their occupants to display their individuality.
Welcome to Olive Estate, the lifestyle village that likes to do things a little bit differently and where the residents are a healthy mix of singles and couples, men and women, many still working and some retired. The range of housing reflects this diversity: two and three bedroom villas, terrace houses and, in the not too distant future, apartments. 
Anyone contemplating a move to Olive Estate is actually getting much more than a home. Olive Estate offers a caring and active community that general manager Kristin Nimmo, of the Integrity Care Group, has worked hard to establish. It's paid off, too, as the development which comprised just 12 units three short years ago has now evolved into 85 completed units, with 26 currently under construction, and it's still growing. 
Kristin's family has been in the care industry since 1992, which adds up to many years of experience between them.  
"We really enjoy the excitement of developing something new, challenging ourselves and challenging the market as well."
So what are the differences between the Olive and some of the other independent villages in the Nelson region?
"We wanted to create a village that's more like a residential subdivision, more individualised, so that moving through its streets you could appreciate its differences, unlike being in a gated community at the end of a road, where everything looks the same," Kristin explains, adding that while they would like to encourage people from neighbouring communities to visit the development, she and her team are equally keen that the village's residents themselves go out and about as much as possible. 
As well as designing attractive homes, there's an emphasis on making the street frontages look equally beautiful so that even though the development is only a few years old, the number of trees and shrubs and the amount of green spaces is truly impressive. Then there's the community garden with its three large vegetable plots, all of which were established early on so that they are already producing bountiful harvests for the residents to share and enjoy. There's no shortage of willing gardeners to tend the plots, either, and Kristin notes that whenever a harvest of vegetables is announced, people tend to linger after collecting their vegetables to chat so that a harvest has become something of a social event as well. Kristin notes that she's become aware of a high level of communication between neighbouring residents. "We've got back to that old-fashioned neighbourhood community where everyone is looking out for each other, not in a nosy way but in a genuine caring way."
There is no shortage of interest groups, too – book clubs, mah-jong groups, cycling and walking groups among others.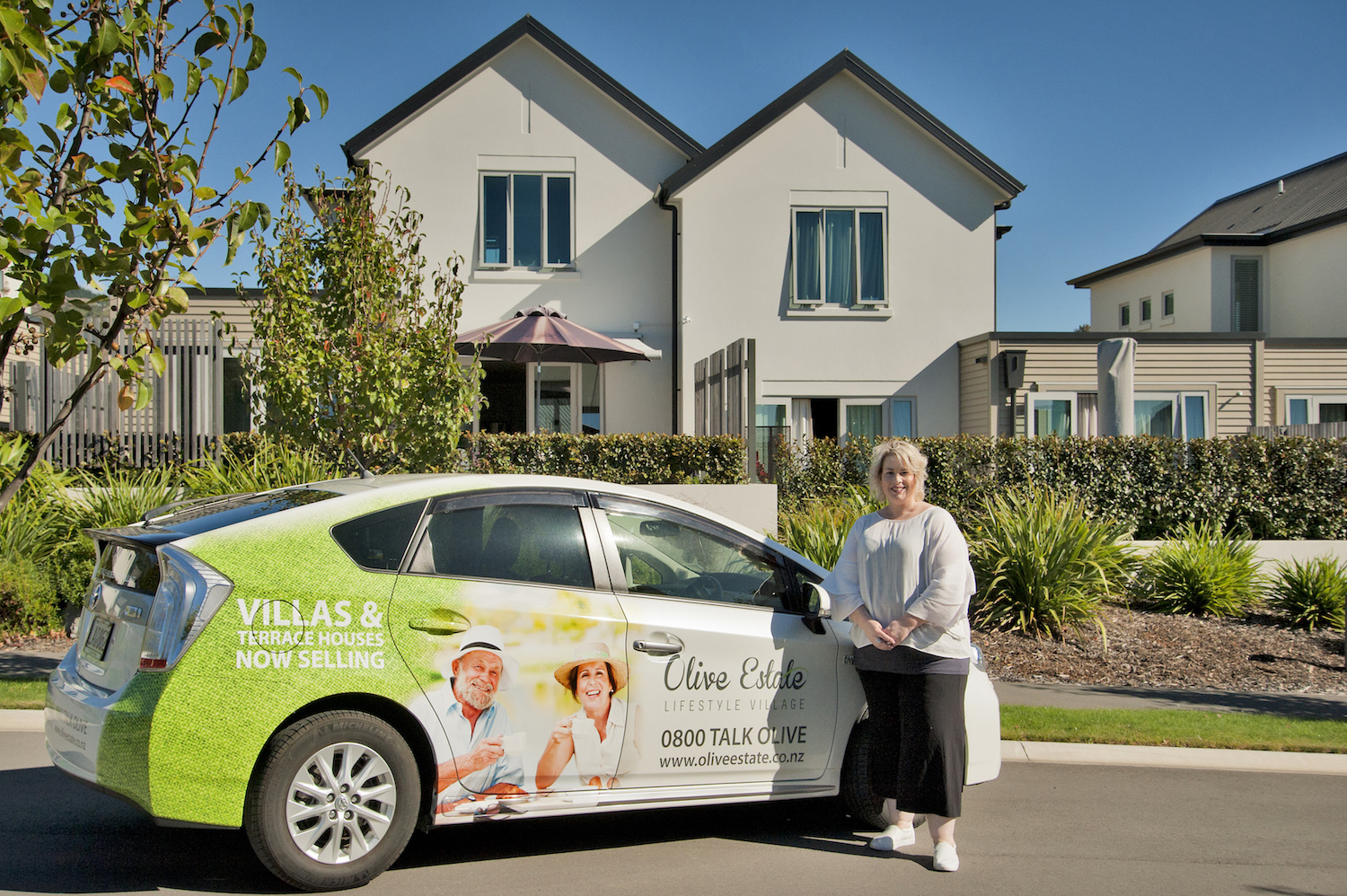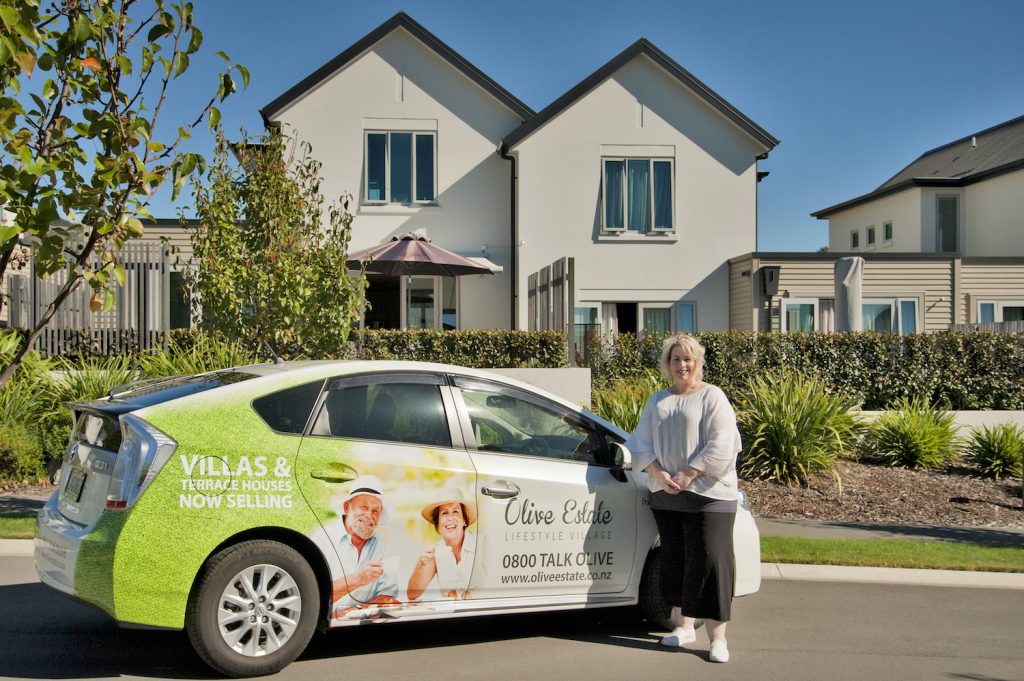 The land on which Olive Estate is situated was for many years a berry farm, complete with an irrigation pond. At the time Kristin and her family bought the land they could see the potential of that pond, and the land immediately surrounding it, so that later this year, after extensive landscaping and construction work, the Lakehouse Centre will be officially opened. It will offer extensive facilities including a gym, swimming pool and spa, theatre, library and conference rooms, plus a café and beauty salon, both of which will be open to the general public. In the meantime, though, people are happy to meet in each other's homes or outside the village to pursue their various interests but Kristin reports a rising level of excitement as the Centre takes shape. 
Other facilities currently on the drawing board include a dedicated workshop space. Here residents will be able to build, paint and undertake other craft-related activities. 
Input into the development of these kinds of dedicated spaces is an important part of the process, notes Kristin. "I can have a great idea about something and what it should look like, but as I'm not living here it's important to me that the residents have buy-in to whatever it is I'm suggesting." Feedback comes in different forms, such as the Village's quarterly residents' meetings, but her open-door policy in the complex's show home allows residents to pop in for an informal chat. 
But wait, there's more. On moving in, each household is given a tablet with a unique concierge app called Touch Town, which was developed in the US specifically for use in village communities such as Olive Estate. This app allows Kristin's team to quickly and efficiently disseminate village-related information to all the residents. It also has a full directory featuring each household's names and contact details. Maintenance issues can be logged on the app, which then provides management with an electronic record of day-to-day matters. There's a bonus, too, in that the tablet can be used for other purposes, such as email, social media, etc. 
Then there's the share car, an HPV Toyota Prius which is available for residents to book and use at their leisure. Yet another unique feature pioneered by Kristin and her team, it's not only useful for households with just one car, but it also offers the opportunity to save money on vehicle expenses.  
It's clear that Kristin takes her job of running the complex very seriously so much so that residents are encouraged to call her with any concerns at any time, night or day. Being responsible to so many people – residents and staff – is something she's learned since first becoming involved in a care facility. "We've made a conscious decision to make every one of our residents and our staff an extension of our family. And the message we try our best to get across is that we genuinely care about them."